Our septic cleaning includes a comprehensive inspection of the entire septic system.
Septic cleaning in Brandon FL is a critical maintenance task that every home and business that has a septic system needs to be familiar with and handle in a timely manner. Along with being done at the right intervals, it also must be done properly to be effective.
Here at Quality Septic Inc., our septic maintenance is thorough, going beyond the typical pump-out that most in the area do. We include a comprehensive inspection to be sure the septic tank and the drain field is performing at its best and if we find any issues, we make you aware of them, so they can be resolved before a costlier situation can result.
Do I Need Septic Cleaning? 3 Signs that Point to "Yes!"
A septic system is quite the feat of engineering. Unlike a city sewer system where wastewater is moved and transported to a central location, a septic system treats your own wastewater from your home or commercial property right there on site. Not only is this system highly efficient, but it can actually yield better results than city treatment options in many cases. As long as you properly maintain your septic system, you can enjoy the many benefits that come with having a septic system. Part of septic maintenance is knowing that you need septic cleaning services. Here are a few warning signs that can point to a necessary septic cleaning service in your near future:
Foul Odors- When your septic system is properly cared for and maintained, you should not smell foul odors from your septic system or drains. However, if you have foul odors emanating from your drains, around your tank or drain field or in other areas around your home, you might want to get in touch with septic professionals.
Exceptionally Lush Grass- Grass can grow really well around a septic tank. The problem is, you don't actually want it to grow lush and beautifully around the septic tank. This means that there is a leak or a problem causing your grass to get a high dose of fertilizer. If you are noticing patches of lush grass, call our septic team quickly.
Backflow- Backflow is something that not all properties will experience, but several do when there are septic problems. If your wastewater cannot travel along the septic system because of a clog or problem, it is forced to flow backwards down the pipes– hence the term "backflow." You'll need to have any backflow, major or minor, examined by professionals immediately, as it can cause contamination of your drinking water.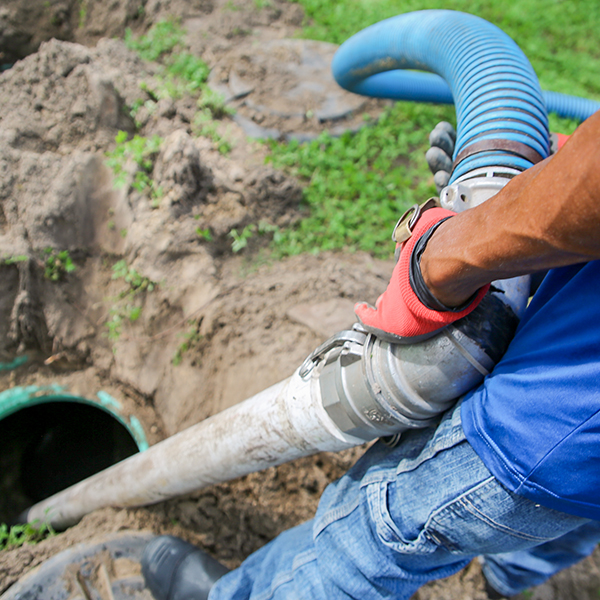 If you are looking for help with a septic cleaning service or any other type of septic services, please give our team of experts a call today at Quality Septic Inc.
Our more than 25 years of serving the area has made us the preferred septic company for septic pumping, as well as other septic services, including installation, replacement, and repairs. You'll find countless positive reviews online, including more than 20 five-star reviews on Google that were completely unsolicited. We didn't get such a stellar, long-standing reputation by cutting corners when septic cleaning or giving a less-than-honest assessment about a septic system's condition. That is why buyers and sellers of real estate also contact us when they want peace of mind that a septic system is in good working order before closing on a property.
If you need septic cleaning and want to make an appointment, feel free to give us a call. You can also call us if you have questions about your septic system, need one inspected prior to closing, or would like to know the cost for installing one at a new homesite. We also perform septic cleaning for businesses.
---
At Quality Septic Inc., we offer septic cleaning services in Land O'Lakes, Brandon, Lutz, Lakeland, Plant City, Seffner, Odessa, Wimauma, and Tampa, Florida.