If your business or commercial facility is located in an area without sewer service, you have a septic system. If your facility rests in a low-lying part of the property, you may have a lift station, which is a critical part of your system.
Quality Septic Inc. is a licensed Florida septic services provider that specializes in lift station repair, inspection and installation. Business owners in Plant City FL, Brandon FL, Tampa FL, Lakeland FL, Land O' Lakes FL, Egypt Lake-Leto FL, Seffner FL, Valrico FL, Bloomingdale FL, and Riverview FL, have trusted our expert crews since 1994 to take care of lift station issues promptly and correctly.
Lift Station Repair
Because the lift station's job is to move wastewater from the septic tank and send it to the drain field, the lift station pump must be working correctly. Our team provides speedy repair of malfunctioning lift station pumps and other issues that could be affecting your lift station and septic system in general.
Common lift station problems include:
Misalignment: A commercial lift station can get out of alignment with other system components due to shifting of the surrounding ground. When this happens, the lift station needs to be adjusted and secured to prevent more serious issues.
Leaking: A lift station that's showing signs of leakage often is the result of cracking in the pipes near the lift station motor. If ignored, the tank may no longer be able to drain correctly, which will lead to backups in the septic system.
Motor malfunction: A third common lift station problem we encounter is a faulty motor. Problems with the motor can lead to the lift station shutting down, which will cause tank backups.
Other issues could signal the need for lift station repair at your commercial property. Determining exactly what's happening and what needs to be done to repair it begins with an inspection.
Commercial Lift Station Inspection
It's never enough to just look at the symptoms when a lift station or other part of a septic system is malfunctioning. We need to understand exactly what is going on and what caused the problem. A thorough inspection is critical before any repair work begins.
Lift station inspections include checking for a buildup of grease and solids, checking the integrity of the lift station pump, evaluating the performance of the floats and looking closely at all electrical components, the basin, clean-outs and covers.
Lift Station Installation
If you're building a new facility, put 25+ years of experience to work for you in the installation of a new septic tank, lift station and drain field. We'll build a system that accurately accommodates whatever level of drainage you'll be sending to it.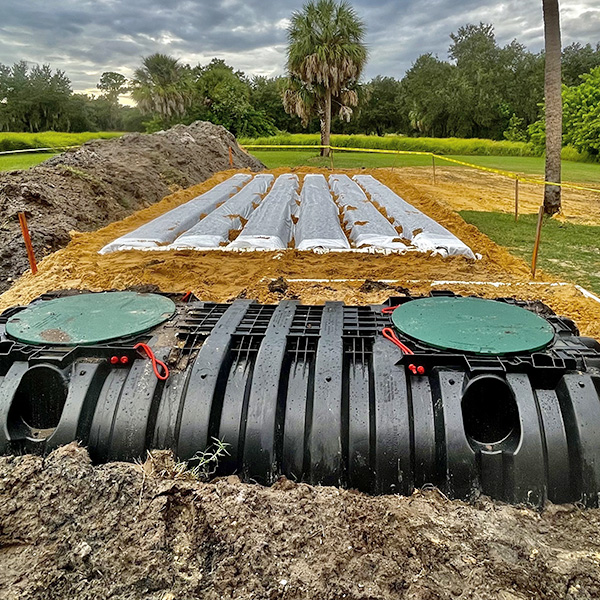 We'll consult with you to determine your specific needs in order to install a quality lift station that will efficiently handle the waste and water leaving your facility.
Call the Commercial Lift Station Experts
Quality Septic Inc. offers a full range of commercial septic services. We're here to help with regular maintenance of your septic and emergency repairs. Speak with a septic system expert today at (813) 754-9891.