Our commercial septic services give your business one less thing to worry about.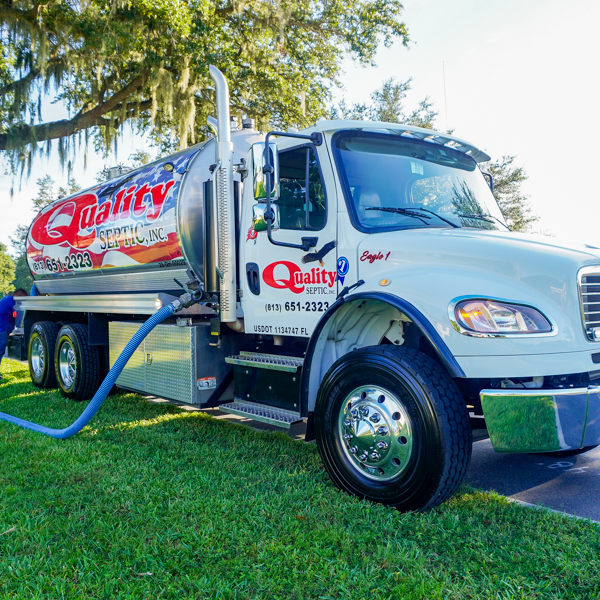 When you have a business or a commercial property, you likely already have plenty of things on your plate. Being a property or business owner comes with a great deal of stress and a long to-do list, including things that are likely out of your realm of expertise, such as the septic system. If you have a commercial property that uses a septic system to treat wastewater, you need experts like ours here at Quality Septic Inc. to take care of your commercial septic system. With our commercial septic services, we can take the septic tasks off your to-do list.
We have a variety of commercial septic services that we offer to our wonderful clients in the Odessa, Florida area. We can assist you with every aspect of your septic system from the installation to maintenance tasks such as repairs or pump-outs. We can also help you with replacement of the system or parts of the system should you need them. Whether the commercial septic services that you require are large, small or somewhere in between, we always do quality work that you can count on.
Since 1994, we have been building a reputation for quality. With honesty and integrity, we run our business by treating our customers right, keeping our prices fair and reasonable, and never performing substandard work. If you have questions about our commercial septic services or need to schedule a service, we would love to hear from you. Please contact us today to learn more about how we can better serve you!
---
At Quality Septic Inc., we offer commercial septic services in Land O'Lakes, Brandon, Lutz, Plant City, Ruskin, Seffner, Lakeland, Odessa, Valrico, Thonotosassa, and Tampa, Florida.