Is the drain field at your business facility backing up? Are you experiencing the unpleasant symptoms of a serious drain field problem?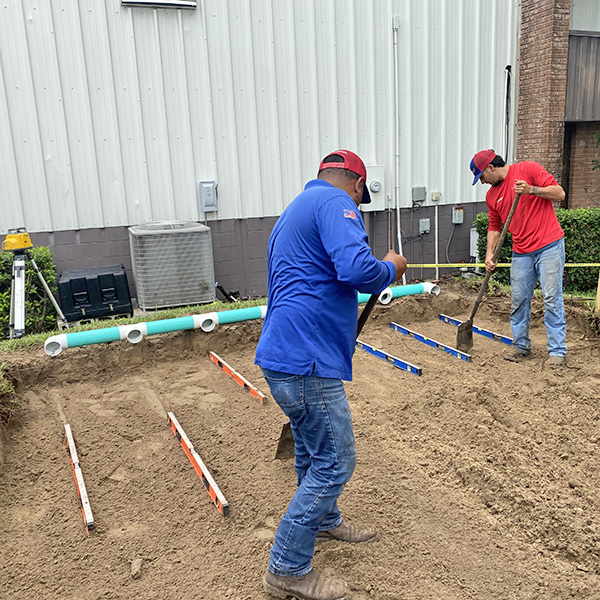 Quality Septic Inc. provides licensed drain field and septic services in Plant City FL, Brandon FL, Tampa FL, Lakeland FL, Land O' Lakes FL, Wesley Chapel FL, Temple Terrace FL, East Lake Orient Park FL, Palm River-Clair Mel FL, and Carrollwood FL. Call us first, and get the job done right.
Your Commercial Drain Field
Drain fields are critical parts of modern septic systems. Adjacent to the septic tank, the drain field is where filtered liquids from the septic tank are sent. Once in the drain field, the liquids are divested of harmful impurities, making the liquids safe to enter local groundwater.
Commercial drain fields must be maintained – often on a more regular basis than residential fields – to ensure efficient and hassle-free operation.
5 Signs Your Drain Field Isn't Working Right
Problems with a drain field often show signs similar to those that happen when a septic tank system is clogged or overfull. If you're experiencing any of these five signs at your business facility, call us quickly so we can take care of the problem.
1. Great-looking grass – but only over the drain field

Exceptionally green grass over your drain field points to a leak and a backup. In a sense what's happening is, the liquids from the field are entering the soil and fertilizing the grass.

2. Damp grass or soil when there's been no rain

If you walk across your grass and your feet start sloshing in puddles above the drain field, it's a sign that you need to have the drain field inspected and repaired sooner rather than later.

3. Ground appears to be sinking

Sunken ground is another possible sign that there's a serious problem with your commercial drain field. It may not be the entire ground above the field, only parts. But ground doesn't sink unless there's a reason.

4. Slow drains throughout your facility

If one or two drains are slow, or if a single toilet out of six or seven is sluggish, the problem likely isn't being caused by a drain field issue. However, if all drains and toilets connected to the septic system are acting up, it's either a drain field or septic tank issue that needs to be looked into immediately.

5. Strong, unpleasant odors inside or outside

A malfunctioning drain field can emit very strong odors that float around above the field outside or that filter into your offices or work areas. You'll know the smell when you smell it. If you do, call us.
Commercial Drain Field Repair Begins with a Proper Inspection
During our more than 25 years in business, Quality Septic has seen virtually every kind of drain field problem and damage imaginable. We know that fixing these issues starts with a full inspection of the drain field and septic system.
Before any repair work begins, our trained inspectors will find out exactly what's causing the problem that's threatening to slow down or stop your business activities. Following the inspection, we'll provide you with a complete report that details our findings and recommendations.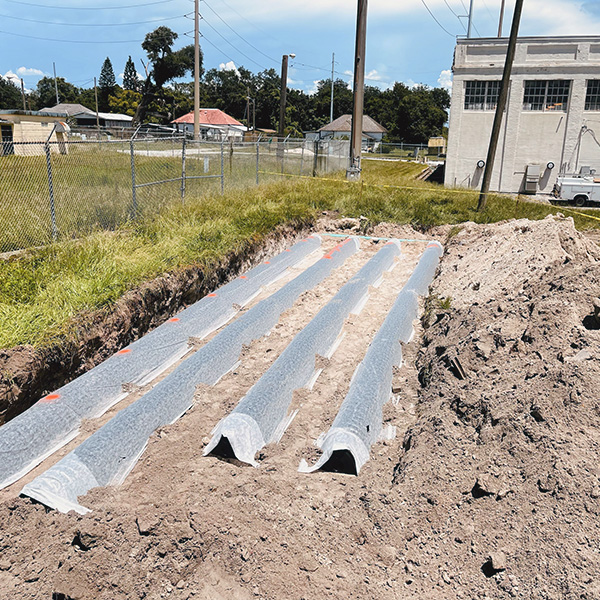 Once we know what's happening, we can get to work making the needed repairs, cleaning what needs to be cleaned, and replacing any components that need replacing. We're known throughout the Land O' Lakes, Florida, region for our quick response and ability to solve even the most complex commercial drain field issues.
For complete commercial septic services, call the experts at (813) 754-9891.