Most people don't think much about where their wastewater ends up after they empty the sink, finish a load of laundry, or flush the toilet. For lots of Americans, the waste and water will travel through drains to a city water treatment plant. But for many who have a septic system, waste and water are treated in their own backyard plant known as a septic system. To keep these systems in working order, they must be properly cleaned and maintained.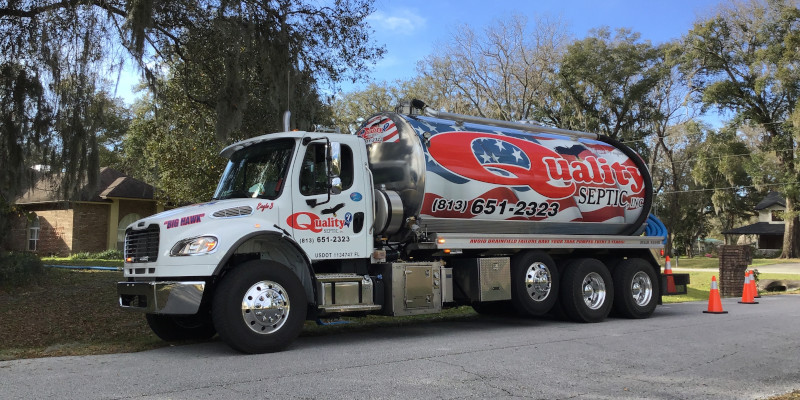 Septic pumping is the key to proper maintenance of a septic system. When a septic tank becomes too full, the home or business owner is stuck with a foul mess and costly cleanup. In the case of septic systems, prevention is far easier than cleanup! But do you know how often your septic system needs to be pumped out?
As a general rule, the more people who live in your household, the more frequently you will need septic pumping. A few tips can help extend the time between septic pumping, such as only flushing toilet paper, not sanitary products or tissues. Avoid using the garbage disposal when possible. Another helpful tip is to install low-flow showers, washers, and toilets. When you use less water, the septic system doesn't need to treat as much wastewater.
Why Is There Bacteria in My Septic Tank?
The word "bacteria" often has a negative connotation for most of us. Not only are bacteria associated with something being unclean, but they are also associated with illness. While it is true that most bacteria aren't supposed to be something we take lightly, there are also some important uses for bacteria that are helpful!One such helpful scenario is with the bacteria inside a septic tank. Aerobic bacteria aid in the process of waste breakdown, making it easier for septic tanks to hold solid waste and transfer gray water through the pipes for safe filtering via the drain field. These important bacteria are used specifically to encourage healthy and safe septic systems, so your home or business is always equipped with a sanitary wastewater system.
An experienced septic professional will be able to ensure that you have the proper bacteria and enzymes in your tank to ensure the success of this important component of your septic system.
Depending on the age and condition of your septic system, or whether you are having a new septic system installed, your septic technician may need to discuss whether the bacteria in your tank are doing their job accordingly.
It's important to always have a professional company address any of your septic needs, including the bacteria that are part of your tank. At Quality Septic Inc., we'll make sure your entire septic system is set up for success, whether you have a new installation or are calling for routine service. If you have questions about the bacteria in your septic tank, we'll be happy to assist you.
No matter how well you take care of them, septic systems will need professional attention from time to time. Make sure to choose an established septic pumping company with a solid reputation to ensure you don't waste your time and money.
If you have any questions about your septic system, contact us at Quality Septic Inc. today.
---
At Quality Septic Inc., we offer septic pumping services in Land O'Lakes, Lakeland, Brandon, Lutz, Plant City, Seffner, Valrico, Odessa, Wimauma, and Tampa, Florida.
Similar Services We Offer: