There are a lot of septic companies out there. Wherever you live, you probably have seen the big tank trucks rolling up and down the road, on the way to another septic tank repair or pumping project. The trucks look slick, the business names sound quite catchy, and the costs of service may be amazingly low.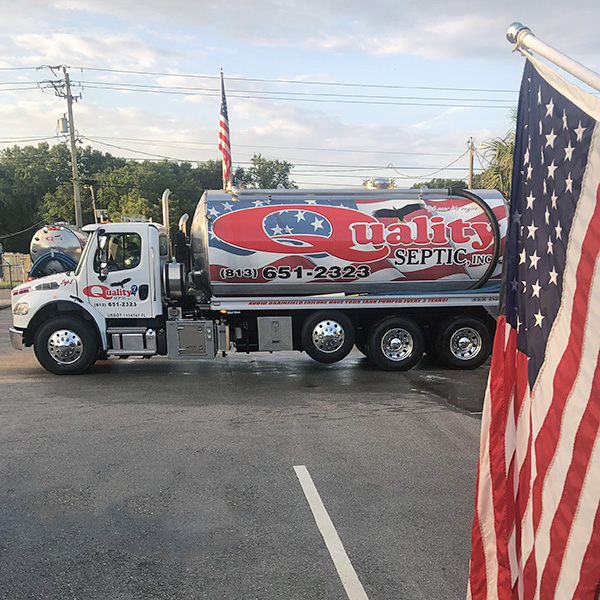 And you may end up with more problems than you started with. Here's why.
Who Can Offer Commercial Septic Tank Cleaning & Repair?
There are no official regulations on who can clean your business facility's septic tank. It's not like with doctors or lawyers, who need to earn a university degree and pass state board exams to enter their practices.
Securing the equipment necessary to pump a septic tank isn't difficult. Learning a little bit about drain fields, lift station pumps, tank installation – it's not rocket science, as they say.
But just because somebody has some equipment and knowledge doesn't mean he or she is a commercial septic service provider you can trust.
Getting a Low Bid for Septic Repairs or Service
Now, there's nothing wrong with trying to keep costs low for your customers. At Quality Septic, we think about this every day: how can we give our commercial clients the most value for the least amount of money spent?
But then you have the septic companies who literally sell on price: "We're the lowest!" – "You can't beat our prices!" – "We'll undercut any other septic company" and so on. Beware of these companies, because you might not get the value you need out of them.
Experience Counts in Many Ways
Quality Septic has been in business since 1994. Our work involves septic tank pumping, tank repair, and installation, drain field repair and installation, lift station installation and maintenance, and all related work for commercial and residential septic systems.
Our owner, Kevin Johnson, is a Florida State Licensed Septic Contractor who oversees the in-depth training of every person who comes to work for us. We run a designated "drug-free workplace" and carry full insurance for your protection.
With many years in the business, we've gained a lot of experience in septic services. It also means we're still in business – which means that we're obviously doing something right, otherwise word would have gotten around by now that this is not a company you can trust for quality service.
For us, just like in your business, reputation is everything, and we've earned ours by:
Delivering on our promises
Getting work done in a timely manner
Being highly available for emergency service at any time
Never cutting corners
Never double-talking our clients and getting them to agree to work that's not absolutely needed
Consistently providing market-competitive pricing
We Want to Earn Your Trust
We know that there are a number of commercial septic service companies in our part of Florida, which includes Plant City FL, Brandon FL, Tampa FL, Lakeland FL, Land O' Lakes FL, Ybor City FL, Lutz FL, Lake Magdalene FL, University FL, and Zephyrhills FL. We support healthy competition, and we always like to come out on top, because we believe we are the best choice in our region.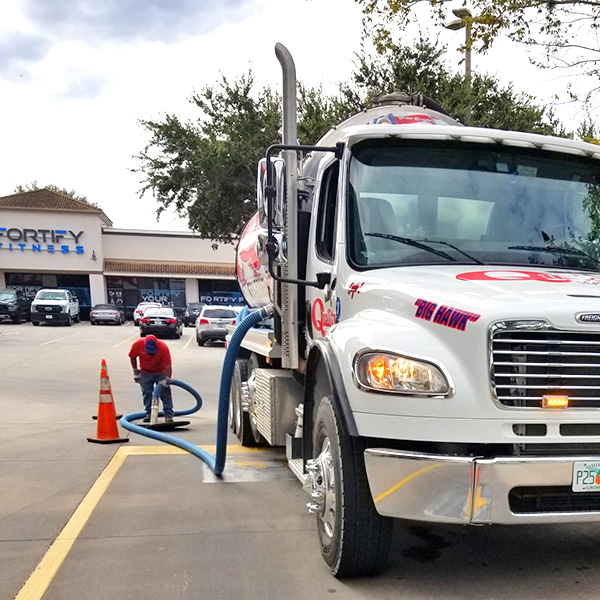 When we work together, you'll find that our technicians are neat and polite and ready to help you understand your septic system needs in plain English. Speedy service is something we constantly focus on and improve in every way we can.
So when it's time to have your commercial septic tank, drain field or other components worked on, let us earn your trust the same way we've been doing it for more than 25 years. Start by speaking with an expert septic technician at (813) 754-9891.