We offer a complete range of commercial septic services for area businesses.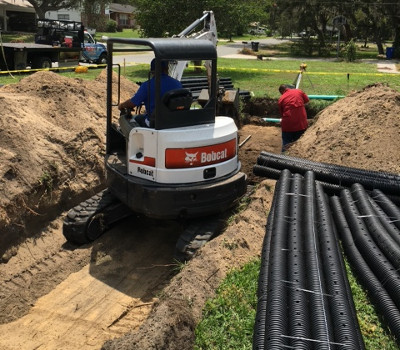 While it is certainly problematic to have an issue with a residential septic system, you can have more at stake when it is your Valrico, Florida business that is having septic problems. At Quality Septic Inc., we understand that commercial septic services can be more urgent in nature because business disruptions can be costly. Our more than 25 years of septic experience make us the best choice if you want to avoid problems, as we offer preventative commercial septic services. In addition, if you do have a problem, our experience permits us to accurately diagnose the problem in a timely manner and resolve it so you can get back in business.
Whether you have an existing business that needs commercial septic services or you need us to engineer a septic system for new construction, you can rest assured that our services will be done with attention to detail and complete respect for you and your property. With installation, as well as preventative and restorative commercial septic services, we are your go-to septic contractor for whatever you need now and in the future.
We also pride ourselves on being a valuable resource for information regarding commercial septic systems. We can advise you on such matters as grease traps, lift stations, service schedule frequency, and much more. Since we recognize that keeping costs low is part of any company's success, we endeavor to keep our commercial septic services as affordable as possible. Contact us today to learn more about our services or to schedule an appointment for the service you need.
---
At Quality Septic Inc., we offer commercial septic services in Land O'Lakes, Brandon, Lutz, Plant City, Ruskin, Seffner, Lakeland, Odessa, Valrico, Thonotosassa, and Tampa, Florida.