You should never delay an important septic system repair.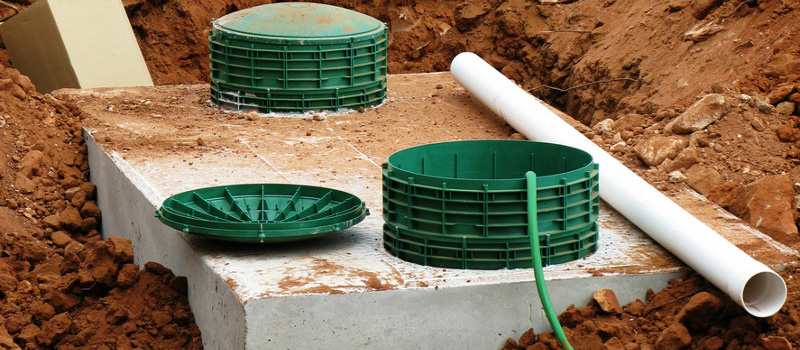 Removing waste water from your home or office is a constant task. You may not be a part of the local community sewage system, and if that's the case, then you're relying on a septic system to safely remove hazardous waste. Not only does the system remove the waste, it also contains it and follows a process that eventually allows the liquid to safely re-enter the groundwater. However, if any aspect of your system isn't working correctly, you're fully responsible to get it fixed.
Septic System Repair FAQs: Answers to Your Most Pressing Questions
When it comes to your septic system, you rely on it daily with or without realizing it. Your septic system is an important part of your property and, if you have one, you need to care for it and maintain it. Septic system repairs do not always mean there is a catastrophic problem, but you do need to be aware of the issues and signs that you need a septic system repair. Here are a few FAQs regarding septic system repairs:
How can I find my septic tank and parts of the system?  Many cities and builders will keep plans for you to access where your septic system is located on your property. Check with your local health department or your builder for a copy of the plans and keep them in a secure location. Septic professionals, even without these plans, will be able to locate your tank using our own methods.
How will I know if I need septic system repairs? With septic system repairs, you are often made aware of problems in unpleasant ways. Sometimes it is a flooding within your home, or sometimes it is foul odors emanating from areas around your tank or drain field. If anything seems suspicious or just different with your septic tank, you should call a septic professional to check it out.
What happens if I use bleach? It is not recommended that you use bleach in your cleaners if you have a tank, since they kill beneficial bacteria. However, a small, one-time bleach use will most likely not have any ill effects.
What can I do to prevent septic system repairs? Scheduling regular maintenance is the best way to protect yourself from septic system repairs. You can also maintain your tank by using septic-safe products and practices.
If you have other questions about septic systems or septic system repairs, please give us a call today to learn more at Quality Septic Inc.!
Septic system repair should happen as soon after you are experiencing any issues as possible. Neglecting to do so can lead to some bad scenarios. Uncontained waste is a major health hazard, and exposure to waste water is damaging to the structure of your home or office and to you and others.
Septic system repair should be treated as an emergency, even if you're not having backups of sewage. The problem with putting off getting it repaired, is that things can quickly get out of hand and become very serious. To avoid major damage, give us a call right away and we'll quickly evaluate your situation and help you find a good solution.
At Quality Septic Inc., we offer septic system repair in the Brandon, Florida area, and can provide any help that you need. Whether you need your tank pumped or otherwise serviced, we offer a team of highly trained personnel with years of experience in this industry. If there is something that needs to be repaired, we will identify the problem and discuss the best options for fixing it with you.
---
At Quality Septic Inc., we offer septic system repair services in Land O'Lakes, Brandon, Lutz, Plant City, Lakeland, Seffner, Odessa, Thonotosassa, and Tampa, Florida.