Our service professionals can make recommendations for the suggested maintenance of septic tanks in Thonotosassa.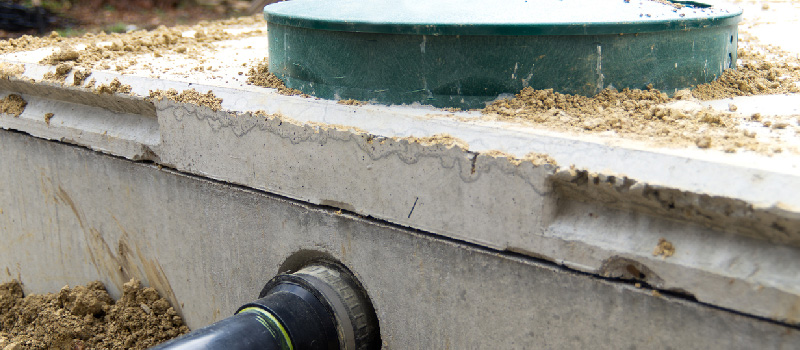 Your septic tank is often one of those hidden but necessary systems that helps to make your home or business function its best on a day-to-day basis. At Quality Septic Inc., we believe that having the right septic contractor on your side, a team that is well-versed in septic tanks, can make all the difference when you require services in Thonotosassa, Florida.
Installation- When you require septic tank installation at your home or business, there are few teams more knowledgeable or experienced than hours at Quality Septic Inc. Not only can we design and install the septic system that will work best for your property, but we provide the septic tank solutions you need to keep this important equipment working well for years to come.
Maintenance- Septic tanks require routine maintenance to keep them from sustaining damage and to ensure that they continue to support your home or business' wastewater removal needs. It's recommended that you schedule maintenance for residential septic tanks every 3-5 years, but commercial businesses may need servicing more often. Our service professionals can make recommendations for the suggested maintenance of your septic tank, so you continue to get great results.
Repairs- There may be any number of reasons septic tanks require repairs, including age, damage, or some other unforeseen event. The good news is that no matter what the cause of the problem may be, you can rely on our team at Quality Septic Inc. to provide fast, efficient repairs to your septic tank in Thonotosassa, Florida. It's important to make a service call the moment you begin to notice problems like backups or strange odors.
Septic Problems- Are you experiencing septic problems, and you don't know the cause or the solution? Turning to our professionals at Quality Septic Inc. will ensure that your septic problems are resolved and you can get back to your daily routine. When we arrive to complete septic servicing, we'll check all your system components, including septic tanks, backwater valves, drain fields, and lift stations. Then we'll complete the necessary maintenance and repairs to get your system back on track.
Septic Contractor- At Quality Septic Inc., we have over 25 years of experience providing our customers with the septic services they need at their homes and business in Thonotosassa, Florida. From septic system engineering to septic tank pumping and so much more, we offer comprehensive solutions to ensure that your septic system isn't something that you need to worry about. As the original septic contractor in the Thonotosassa area, we know just what it takes to keep your septic system working its best.
If you have questions about residential or commercial septic tanks or any of your other septic system components, contact us at Quality Septic Inc. today. You'll find our team of trained and certified professionals ready to assist you with all your septic system needs from top to bottom. You can also rely on us to provide a high-quality service experience any time you need to give us a call. We look forward to meeting all your residential and commercial septic needs.
---
At Quality Septic Inc., we offer services for septic tanks in Land O'Lakes, Lakeland, Brandon, Lutz, Ruskin, Plant City, Seffner, Odessa, Valrico, Wimauma, Thonotosassa, and Tampa, Florida.