As the original septic contractor in the area, we know a thing or two about septic tanks.
The difference between being on a municipal sewer system and having a septic system at your Odessa, Florida property is where the waste goes initially. Instead of going to a processing plant across town via an intricate piping system, waste for a septic system goes first to a septic tank that is buried right on the property. Septic tanks hold the waste where it is broken down by bacteria with the liquids flowing to the drain field, where they are filtered before going into the ground.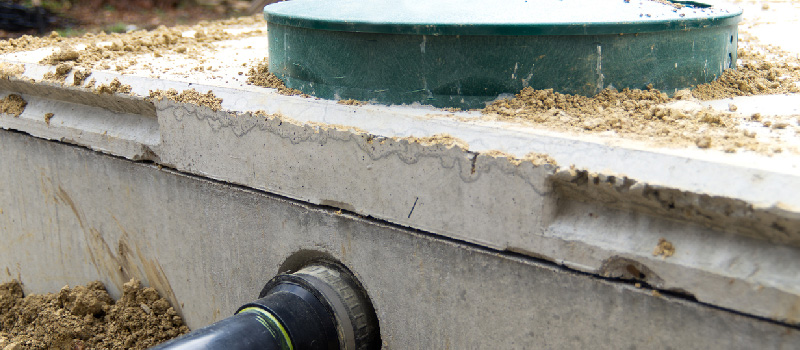 Since septic tanks are located between the structure and the drain field, it is imperative that they be properly installed, as well as regularly cleaned and maintained, and that you take care not to send the wrong items down the drain, or you can risk the health of the drain field, resulting in contamination of the soil and potentially groundwater. At Quality Septic Inc., we can help you keep your septic system performing as it should, and we offer several services specifically related to septic tanks.
Our main services related to septic tanks include installation, maintenance, repairs, and replacement. As a septic contractor with more than 25 years of experience, we can assure you that we know septic tanks inside and out to provide you with excellent service. We are actually the original septic contractor in the area and are trusted for both residential and commercial septic services.
If you have questions about septic tanks or need to schedule service for the septic system at your home or business, don't hesitate to reach out to us.
---
At Quality Septic Inc., we offer services for septic tanks in Land O'Lakes, Lakeland, Brandon, Lutz, Ruskin, Plant City, Seffner, Odessa, Valrico, Thonotosassa, Wimauma, and Tampa, Florida.