The right septic system installation for your Lutz property considers future needs, too.
There are two ways to look at how to proceed with septic system installation in Lutz, Florida. One is to plan and install a system that meets the county code requirements. That will usually put you in a good position for the needs of the home or commercial property.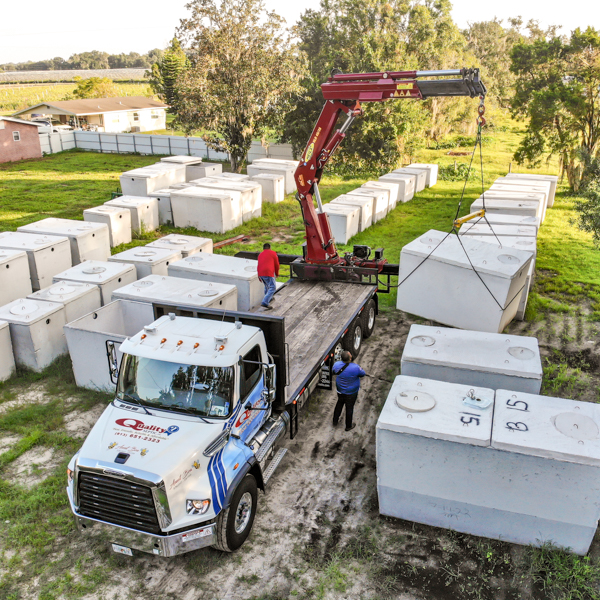 However, the other option is to consider what potential future uses will be and plan a system that will accommodate that, so that an upgrade doesn't become necessary later.
Here at Quality Septic Inc., our septic system installation team listens to your goals and expectations, so we can provide the type and capacity of system that will suit your needs for now and the future. One situation that really requires an eye to the future is if you are building a smaller home with the anticipation of adding on later as your family size grows. When you apply for a permit for an addition, the county will want to know that the septic system installation can handle this. If you take care of it at the beginning, you won't have to worry about it later.
Besides being attentive to the plans, you can count on us for quality septic system installation that will give you a lifetime of service. We have more than 25 years of experience, so we have the talent and equipment to get the job done right. Most premature septic system failures result from a mistake made during septic system installation. We're the first, and we're the best. We are also fast, friendly, reliable and affordable. Contact us today to learn more.
---
At Quality Septic Inc., we offer septic system installation services in Land O'Lakes, Lakeland, Brandon, Lutz, Ruskin, Plant City, Seffner, Odessa, Valrico, Wimauma, Thonotosassa, and Tampa, Florida.
Similar Services We Offer: