We can help you avoid drain field problems or resolve those you are having.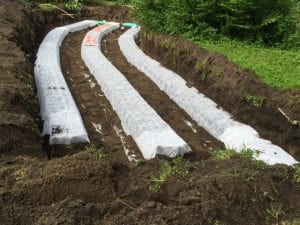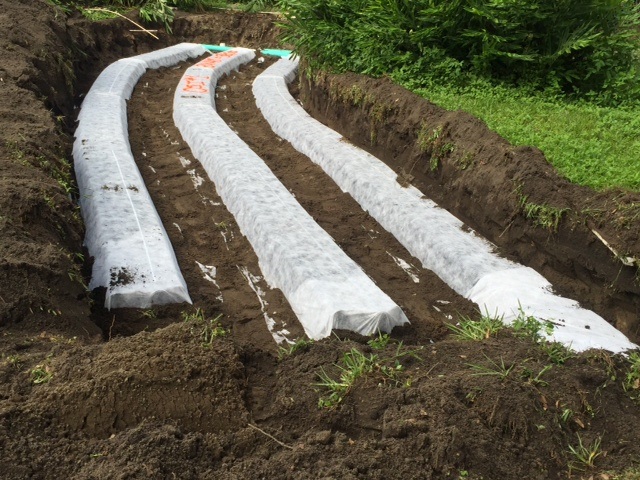 Some drain field problems happen through no fault of your own. However, many are completely avoidable so long as you understand the mechanics of your septic system and how to care for it properly. At Quality Septic, Inc., we believe our responsibility to our customers in the Wimauma, Florida area is two-fold: help you avoid drain field problems by providing valuable information and resolve any drain field problems you end up experiencing.
As for drain field problems that can occur on their own, this can happen if the drain field was not properly installed in the first place, is inadequate in size or style, or has become damaged due to ground settling or shifting. Actually, all three of these are pretty much because of mistakes made when installing the septic system. Unfortunately, in most cases, this is going to require drain field replacement to resolve, although if the settling is minor, sometimes repair is possible.
As for drain field problems that you can avoid, a few tips include:
Don't overload the system with too much water at one time.
Don't flush nonbiodegradable items, such as baby wipes, feminine products, facial tissues, and paper towels. Avoid putting fat, oils, and grease down the drain.
Don't put anything heavy over the drain field. Don't part cars on it or build over it.
Don't plant anything with invasive roots on the drain field or near it. Drain fields act like magnets to roots looking for nutrients and water, so keep trees, bushes, and other landscaping as far from your drain field as possible to avoid serious drain field problems.
Don't introduce chemicals or antibacterial products to your septic system.
If you would like to know more about preventing drain field problems or you need help resolving an issue that you are having, don't hesitate to reach out to us.
Why Turn to Us for Drain Field Problems?
At Quality Septic, Inc., we know you have other septic companies that you could turn to in the Wimauma, Florida area if you are experiencing drain field problems. If you are wondering why you should choose us for your septic services, we thought we would share a few great reasons why we are confident you won't regret turning to us.
More than 25 years serving the Wimauma, Florida area
Our family-owned business has stood the test of time. You wouldn't want to put something as critical as drain field problems into the hands of someone inexperienced or without our long-standing reputation for quality.
Affordable prices
We don't believe in taking advantage of someone experiencing drain field problems just because they are in a tough spot. We are well-known for the value we bring while doing quality work at affordable prices.
Stellar service
One of the things we owe our longevity to is that people know they can trust us for the best in customer service and septic system services. That goes for both residential and commercial properties and for a wide variety of services to prevent and resolve problems, including drain field problems.
A valuable resource for information
Our years of experience wouldn't matter as much if we weren't willing to share the information we have learned. We are as dedicated to helping you prevent drain field problems as we are in resolving them, so we are happy to advise you on how to care for your septic system and provide regular inspections and maintenance.
Similar Services We Offer: