If you're experiencing drain field problems at your home, we can help.
A septic system has a number of important components that help it to work properly. Two of the most critical parts include the septic tank, a concrete box buried in the ground that stores solid waste, and the drain field, a series of perforated pipes that allow liquid waste to move out of the system. When both parts are working properly, a septic system can last for years, storing and processing the waste that comes through the drains in your Tampa, Florida home. However, when you experience drain field problems, it's important to bring in an experienced septic contractor to take a closer look and figure out what's causing the issue.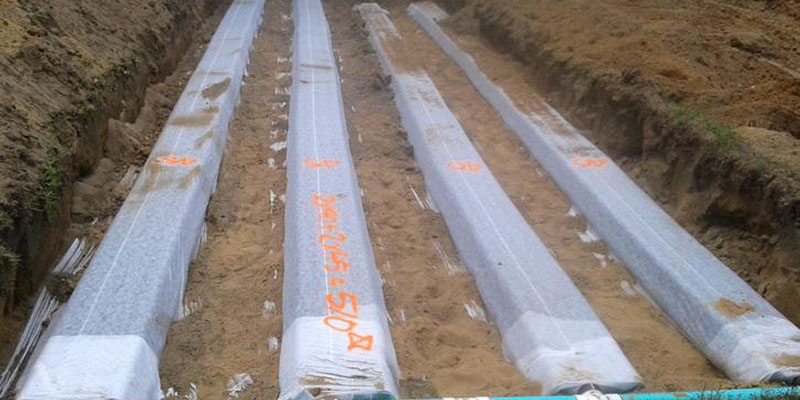 Drain field problems can often be prevented. Some of the most common actions that cause these issues include overloading the septic system with too much water or waste items that aren't meant to go down the drains, as well as placing anything over the drain field other than grass. Using strong chemicals in your drains can also lead to serious drain field problems.
If you're experiencing drain field problems at your home, our team at Quality Septic Inc. can help. We'll send a septic technician to your property to diagnose the problem and come up with a plan for repair. It's always best to take precautions to prevent problems in the first place, as repairs can be costly. However, we'll do whatever it takes to get the drain field up and running again, so contact us if you notice that your septic system is having problems.
Signs of Drain Field Problems
At Quality Septic, Inc., we recommend regular septic system inspections to be sure there aren't any septic tank or drain field problems brewing at your Tampa, Florida home. However, that doesn't negate the importance of being diligent in watching for signs of drain field problems. Here are a few indications that you should call us right away:
The grass over the septic tank or drain field is lusher than elsewhere
While it can be helpful when tying to locate the drain field on a newly purchased property to see a lusher area, this is not a good sign actually. When a drain field is working properly, it is filtering the liquid waste and allowing only clean, uncontaminated water into the soils. If it isn't doing this well, it is providing some nutrients that make the grass grow lusher. Another possibility is that it is holding water, which the grass also loves when it should be filtering through.
The ground is soggy by the septic tank or drain field
A properly functioning drain field lets the filtered wastewater go into the soil at a rate that does not result in soggy ground. If you have wet areas, it can be a sign of drain field problems.
You notice odors inside your home or in the yard
A properly functioning septic system does not produce odors. If you do smell waste, it is a sign of drain field problems or another issue with the septic system.
You get a backup into your home
If the backup wasn't caused by a blockage right at the toilet, such as too much waste flushed at once, it can be a sign of septic tank or drain field problems. If it happens often, it is cause for concern.