You can avoid drain field problems by taking proactive measures.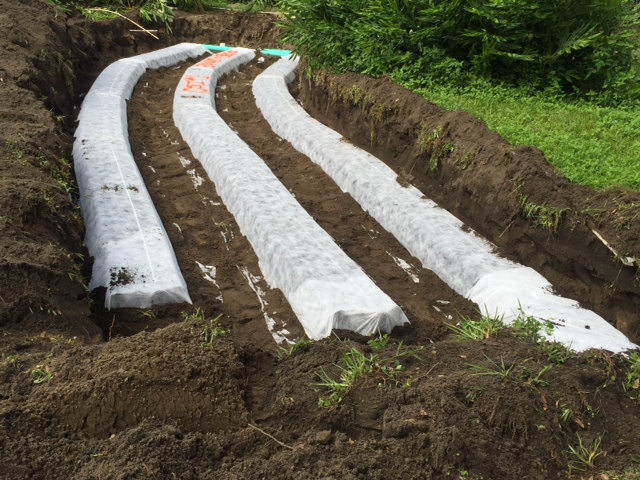 The septic drain field is often one of the parts of a septic system that is overlooked, primarily because it is underground. What is important to remember is that the drain field can experience problems just like other septic components when not cared for properly. At Quality Septic, Inc. we understand that you want your septic system to work well all the time, and you can avoid drain field problems by taking these proactive measures:
Don't add new construction or drive heavy vehicles over the drain field area. This can cause damage to the surface and/or the pipes installed below.
Avoid using bleach and other chemicals inside your home for cleaning purposes. Strong chemicals can affect the bacteria in your septic tank, leading to backups and eventual drain field problems.
Take care to maintain your septic system with routine septic pumping and inspections. Preventative maintenance is the best way to avoid expensive drain field repair.
Having a septic company you can rely on when you do experience drain field problems is the next most important thing. Depending on the age and condition of your septic system, you may want to schedule routine maintenance more frequently. Your septic company can also provide recommendations for keeping your septic system healthy and safe.
At Quality Septic, Inc., we are equipped to assist you with any drain field problems that may be preventing your septic system from operating efficiently in Seffner, Florida. If you are experiencing a septic problem or need to schedule routine maintenance, contact us today for an appointment.
More Ways to Avoid Drain Field Problems
If you have ever read through the owner's manual of a new vehicle, you might have noticed that there aren't just countless pages about using the features, but also how to best care for such a complex piece of equipment. Your Seffner, Florida home's septic system may not have quite as many moving parts, but it does represent a sizeable investment just as that new car does. At Quality Septic, Inc., we want to help you prevent septic tank and drain field problems as much as possible so you can get as many "miles" as possible from your septic system. So, although we've already noted three proactive measures, let's delve into a few more tips.
Limit use of the garbage disposal
The less that you introduce to the septic system, the less chance you have of causing trouble. A better place for kitchen scraps is to start a compost bin, and that will give you wonderful compost that's better for your landscaping than chemical fertilizers. Of course, be sure to put fats and other scraps straight into the garbage instead of either the drain or the compost bin.
Practice water conservation
You don't need to scrimp on water at every opportunity, but using large volumes at a time can overwhelm the septic tank and send solids coursing right to the drain field, resulting in drain field problems. Avoid this problem by spacing out laundry loads, showers, and other high-volume water usage.
Avoid non-biodegradable products
There are several things you should never flush or put down the drain, including baby wipes, feminine products, plastics, rubber, facial tissue, paper towels, FOGs (fats, oils and grease), anti-bacterial cleaning and personal care products (they kill the necessary bacteria too!), and more. To test products that claim to be safe for septic systems, place one in a bowl of water and see how long it takes to break up. If it takes several days, it is better if you do not flush it if you want to avoid septic tank and drain field problems.