Let us help address all your drain field problems in Odessa.
When you have a septic system, you have to take care of it so that it can properly take care of your wastewater. A septic system works with several different components that function together to process and filter your wastewater. Here at Quality Septic Inc., we want to make sure your Odessa, Florida home is able to handle your wastewater needs by taking care of each part of your septic system, including the drain field. There are many drain field problems that we here at Quality Septic Inc. can address, including:
Age Issues. Your drain field and other parts of your septic system have an age limit like many other parts of your home. When your drain field reaches a certain age (usually 20-30 years), you might see issues start to develop.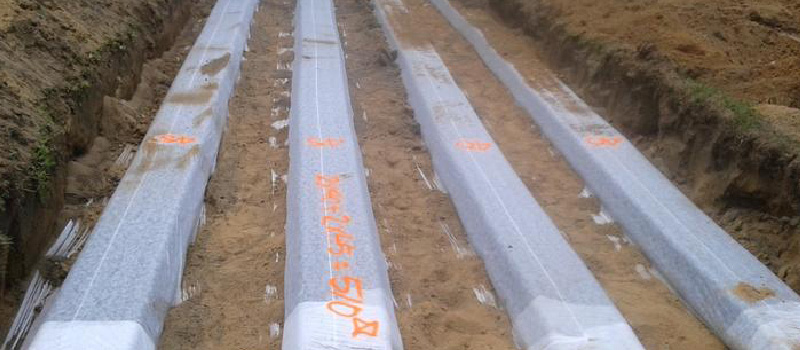 Maintenance Problems. How often do you maintain your septic system? If you are the type of person who gets regular maintenance, then you are much less likely to have the same number and type of drain field problems as a person who does not have regular maintenance completed.
Damage to the Drain Field.  When it comes to your drain field, the best thing you can do is avoid it! Not avoid maintenance, but avoid driving on it or installing any type of plant or tree on it, and never build on top of it. These are all important for avoiding drain field problems.
Real Estate Tip: Be Sure There Aren't Any Drain Field Problems!
If you are getting ready to purchase a home or commercial property in the Odessa, Florida area, an important real estate tip is to have the septic system inspected by a professional. At Quality Septic Inc., we can perform a thorough inspection for you and alert you to any septic tank or drain field problems. By learning this information before you close on the property, you will be in the position of negotiating with the seller to cover the cost of repairs or replacement.
We also recommend that sellers reach out before listing their property so that any drain field problems can be resolved ahead of time. That way, there aren't any surprises coming up later that could delay a closing or even cause a buyer to cancel their contract. It can also be a good marketing tool to be able to show an inspection report. It can give potential buyers a good feeling about your careful attention to the property.
You will likely have your real estate agent recommend a professional inspection company that will take a look at all aspects of the home or commercial property. It is important to note, however, that they won't do as thorough of an inspection of the septic system as we would do. They only look for symptoms of septic tank or drain field problems, but not all issues are symptomatic in the early stages. If you want complete peace of mind as a buyer or seller, you really need to know if there are any drain field problems, so call us to find out for certain.
If you are worried about drain field problems for your Odessa home, then let our team of experts help! Give us a call today at Quality Septic Inc. to learn more.
---
At Quality Septic Inc., we can solve drain field problems in Land O'Lakes, Lakeland, Brandon, Lutz, Plant City, Seffner, Odessa, Valrico, Ruskin, Thonotosassa, Tampa, and Wimauma, Florida.