Make sure you know how to recognize warning signs of drain field problems.
There are several different parts that make up a septic system, and it's important to understand a little bit about each of them. If you know how everything is supposed to work, then you'll be able to identify issues right away. Getting something small fixed as soon as you notice a problem will be much less expensive and much less damaging, as opposed to waiting until it a major problem.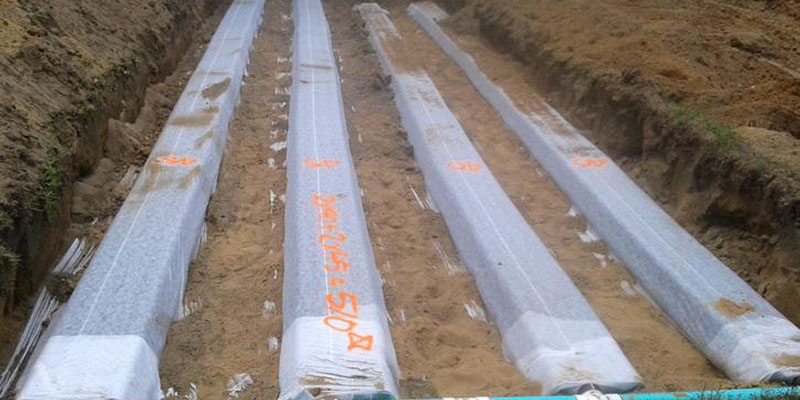 One part of a septic system is called the drain field. By the time waste water has made its way to the drain field it has already been filtered out of the septic tank. This is where contaminants are removed from the waste water. As the liquid flows through the drain field it is stripped of harmful impurities and eventually is made safe to enter the ground water.
Drain field problems can become very serious, especially if they are not addressed immediately. Over time drain field problems could lead to the following outcomes.
Very green grass that is getting more fertilizer than it should.
Bad odors in your yard or backing up into your home.
Flooding in your yard above where the drain field is located.
If you notice some of these warning signs, give us a call at Quality Septic Inc. Neglecting to get it fixed right away could lead to needing to replace the drain field, which is much more expensive than fixing a small problem early on. We are here in Brandon, Florida, and can help you with any drain field problems you may be experiencing.
Indications of Drain Field Problems
As is the case with most problems, there are often subtle indications that can alert you that drain field problems are in your future. At Quality Septic Inc., we want to share that even if you have us perform an annual inspection to avoid major drain field problems, it is wise to understand what to watch for in between these maintenance visits to your Brandon, Florida home or business. While not all of these are conclusive evidence of drain field problems, if noticed, it is best to have things checked out.
Slow drains throughout your home or business- One slow drain indicates a clog is forming. One or two in the same area can also mean a drain pipe has been damaged by a tree root, ground shift, or another cause. But, when all of the drains are slower than normal, it points to septic tank or drain field problems. It can also be a problem with the main drain.
Excessive landscaping lushness- Unless you've been recently fertilizing just one area of your lawn, a lush area is indicative that the effluent is not being properly filtered before it reaches the soils from which your grass and other landscaping gets its nutrients.
Sogginess that lasts long after a rainstorm- While drainage can often be a concern in Florida communities, if you never had an issue and now you do, the drain field could be clogged with FOG (fats, oils & grease) that the septic tank wasn't able to hold so spilled off into the drain field resulting in drain field problems. Since the water can't filter through as it should, it stays above the drain field, resulting in a soggy area.
Sunken area- Before you fret that a massive sinkhole is about to engulf your yard and your home or commercial building, understand that this symptom could be just a collapsed part of your drain field. This is something that can sometimes be resolved with repairs rather than full replacement, depending on the extent of the collapse.
---
At Quality Septic Inc., we can solve drain field problems in Land O'Lakes, Lakeland, Brandon, Lutz, Plant City, Seffner, Odessa, Valrico, Ruskin, Thonotosassa, Tampa, and Wimauma, Florida.