Since 1994, homeowners and business owners have relied on Quality Septic of Lakeland for new drain field installation as part of their larger septic systems. If you're building a new home or business or have an existing drain field that has become damaged beyond repair, we're here to help with quick service and exceptional workmanship.
Drain Field Installation vs. Drain Field Repair
Not all damaged drain fields need to be replaced. In many cases, timely repairs by qualified technicians can get the drain field back into excellent working order.
A thorough drain field inspection will tell us exactly what's happening with your field and determine the best course of action. Beware of septic service providers that respond to your call about drain field problems and tell you right off the top that you need a complete drain field installation. An inspection must be performed before decisions like this can be made.
How Lakeland Drain Fields Become Damaged
Minor, moderate or severe drain field damage can be caused by the following:
Heavy vehicles driven over the drain field
Heavy equipment or other heavy items parked on top of the field
Tree roots invading the system and destroying pipes and other parts of the field
The natural effects of old age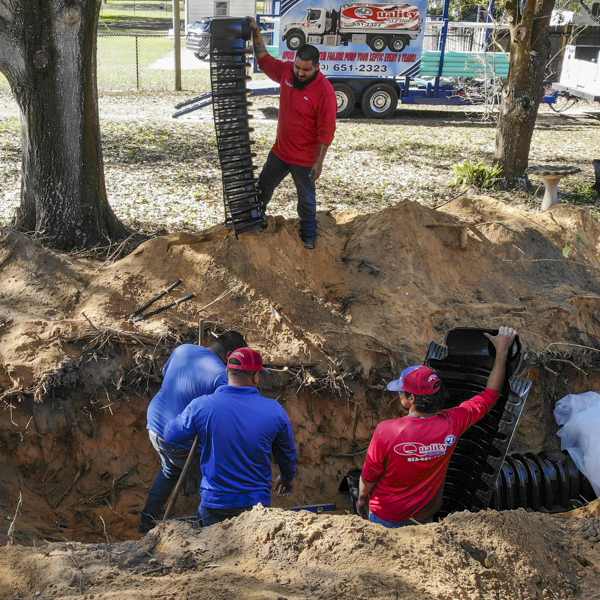 Quality Septic of Lakeland has successfully completed drain field installation projects of all sizes and configurations for our customers throughout the region. We're owned and run by a Florida licensed septic contractor with more than 25 years' experience with drain field issues and installation jobs.
The work done by our technicians will comply with all state and local septic system codes and regulations. When we install a drain field, we don't cut corners, and we do the work right the first time.
6 Signs That Your Drain Field Needs Attention
Watch for these six signs that indicate a problem with your drain field or some other part of your septic system:
Soggy patches of ground above or near the drain field
Sunken ground above the field
Super-healthy grass growing in the vicinity of the drain field
Backed-up toilets that won't flush or clear
Strong sewage odors indoors or outdoors
Let Our Experts Take a Look at Your Drain Field
If you're experiencing any of the above signs at your Lakeland home or business, our crew will perform an inspection to find out what's causing the problem.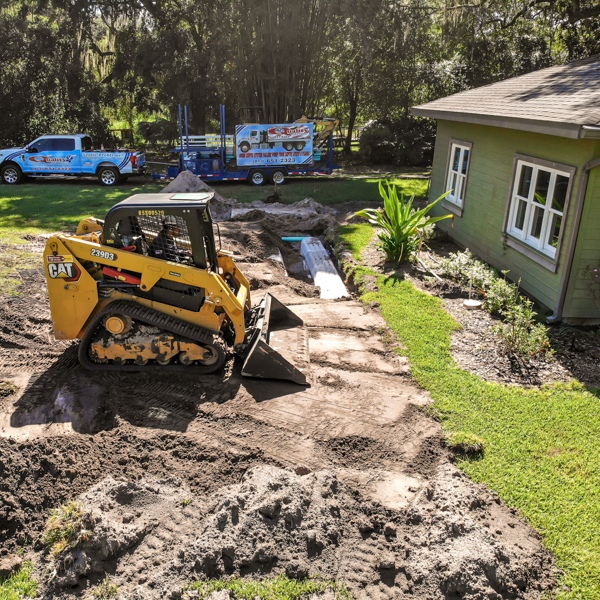 Many common signs of drain field damage are similar to those that happen when a septic tank is damaged. We want to know what we're dealing with before making any recommendations.
In cases where a new drain field installation is necessary, we'll meet with you to go over the process. This way, you'll know exactly what's being done and why. When the installation is complete, we'll share some helpful tips on drain field care and maintenance so you can keep your new field safe and efficient year after year.
Call Quality Septic of Lakeland Today
If it's time to install a first-time drain field or replace an old one, the Quality Septic crew is standing by to help. Reach us at (863) 563-1441 or get in touch with our simple contact form.
We offer complete septic tank and drain field services in Lakeland FL, Mulberry FL, Lakeland Highlands FL, Winston FL, Kathleen FL, Willow Oak FL, and other local communities.


Quality Septic Inc. | 745 Creative Dr, Lakeland, FL 33813