We can provide a more accurate schedule for septic pump-outs than you might expect.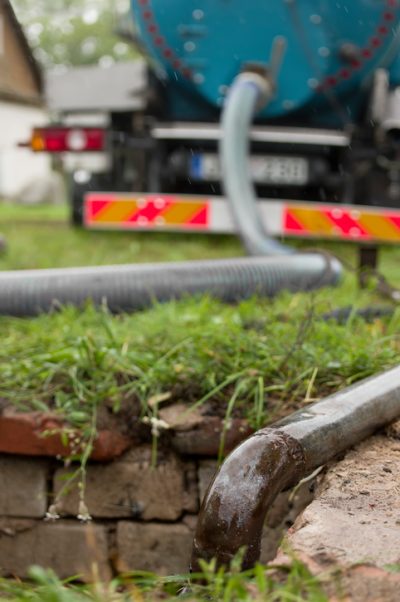 If you are confused about how often to do septic pump-outs because there is conflicting information out there, you aren't alone. There is a reason why there isn't a clear-cut answer to this question – there are many variables involved. Here at Quality Septic Inc. we help our customers in the Brandon, Florida area dispel any false information or confusion by helping determine the most accurate schedule possible based on family size, lifestyle, septic tank size, and other considerations.
Some people look only at one of these factors, but that gives an inaccurate picture. For example, a family of four that is rarely at home could need septic pump-outs on a similar schedule as a family of two that works from home. If you operate a home business and have customers coming in and using your bathrooms, you will likely need more septic pump-outs than someone else with the same family size. We take the time to learn about you, so we can make a more accurate assessment and we'll then fine-tune it based on regular inspections that gauge the actual accumulation in the septic tank.
3 Things to Consider when Scheduling Septic Pump-outs.
When you have a septic tank, you need to learn a few things rather quickly. You need to know what can and cannot go down your drains, where to find your tank and when you need to call a septic professional. With some experience and help from experts like ours at Quality Septic Inc., you can largely leave your septic tank to do its wastewater treating on its own. A key service that all septic tanks need is septic pump-outs. This is where the solids have accumulated and need to be removed by septic professionals. Your septic pump-outs will vary in timing depending upon several different factors, some of which include:
The size of your tank. When you have a larger tank, then you likely won't need septic pump-outs as often. The exception to this rule is if you also have a large household, in which case you will still need to have your septic pump-outs done regularly. The average is every 3-5 years, but we urge you to know where your unique ideal timing is and always have septic pump-outs done before you reach your suggested date.
Your household size. Smaller households will not need to have septic pump-outs done very often, especially if they are a smaller household with a larger tank. However, if you have changes in your household, such as grandparents coming to live with you, you will need to consider the adjustments in size to your adjustment in timing.
Habits of the house. Your household habits can also affect septic pump-outs and their timing. Do you use your garbage disposal often? Are you careful with what you put down the drain? These are small things that can alter your time between septic pump-outs.
If you have questions about septic pump-outs, please let us know. We would be happy to answer your questions and help you find the ideal timing for your unique household.
It is important to note that even if it turns out you need infrequent septic pump-outs, it is still important to have the system inspected every one to two years. This is to avoid a small problem becoming a costlier one because it wasn't caught early enough. It is also important to have a septic system fully inspected prior to purchasing a home to be sure you aren't inheriting a failing system.
We also provide septic pump-outs and other septic services for businesses, so don't hesitate to contact us if your company wants to keep its septic system in top working order to avoid business interruptions and costly repairs. Call today to learn more about our septic services for homes and businesses.
---
At Quality Septic Inc., we perform septic pump-outs in Land O'Lakes, Lakeland, Brandon, Lutz, Plant City, Seffner, Odessa, Wimauma, and Tampa, Florida.