We can handle even complicated situations, such as engineered septic systems.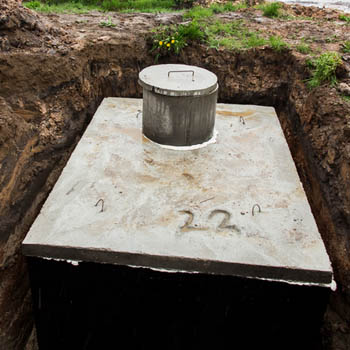 In just about every industry, there will be service providers who can handle standard situations just fine, but aren't prepared to handle anything out of the ordinary. For example, when it comes to engineered septic systems, you might find it challenging to find an appropriate septic contractor in the Valrico, Florida area. Your search is over, however, as our team at Quality Septic Inc. is experienced with engineered septic systems and understands when they are the best choice, and perhaps the only choice, for certain situations.
We have more than 25 years of experience with residential and commercial septic systems, so it is safe to say that we've seen our share of unique situations. We knew that if we were to be all things to all customers, we would need to have solutions for customers who had a property that wouldn't accommodate a traditional septic system. Engineered septic systems can be the solution if the soil type isn't adequate, your property is too small, there is a slope involved, or other structures are in the way. As a solution-oriented company, we can design and install the right septic system at your home or business so that you enjoy several decades of reliable performance.
We are also adept at coming up with solutions that not only work, but also fall within code regulations. If you are hoping to develop a property and have run into a snag with the septic system, reach out to us to find out if our knowledge of engineered septic systems could be the solution you are looking for.
If you have any questions about engineered septic systems or any of the septic services that we offer as a trusted, professional septic contractor, don't hesitate to reach out to us. We'll be happy to schedule a consultation to discuss your project and determine how we can help.
---
At Quality Septic Inc., we offer services for engineered septic systems in Land O'Lakes, Lakeland, Brandon, Lutz, Plant City, Odessa, Ruskin, Valrico, Thonotosassa, and Tampa, Florida.