Engineered septic systems open up opportunities for your property.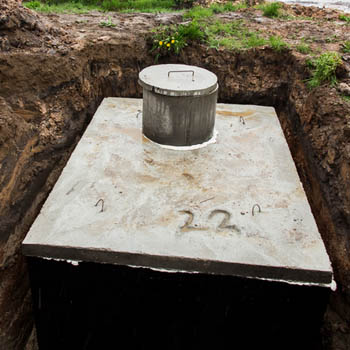 When you are in the process of building a home or commercial property, there are a few things that need to be considered from the beginning. Aspects of the property such as the type of heating used, the foundation materials, and the sewage treatment are all essential and important. However, where the property is being built is equally important. When your property is being built in an area that is not ideal for a septic system, that doesn't necessarily mean that a septic system is not possible, but instead likely means that you will need help from septic experts like ours. Engineered septic systems are a great solution for areas that will otherwise not accommodate a traditional septic system, and they are something that our septic experts here at Quality Septic Inc. can offer you in the Ruskin, Florida area.
Engineered septic systems are ideal for areas that will not work well with traditional septic systems. This can include areas where there is a high water table, strong bedrock, soil that doesn't want to percolate, a property that sits on a slope, or another issue that requires a little extra engineering to make your septic system work. Because our team has been working with septic systems since 1994, you can count on us to find the right engineered septic system solution for your needs, commercial or residential.
Whether you are building a property, need to re-work your septic system to get rid of persistent problems or need a septic replacement, we want to help. Please give us a call today and let us help with your engineered septic systems.
---
At Quality Septic Inc., we offer services for engineered septic systems in Land O'Lakes, Lakeland, Brandon, Lutz, Plant City, Odessa, Ruskin, Valrico, Thonotosassa, and Tampa, Florida.