Our team offers engineered septic systems to meet any need.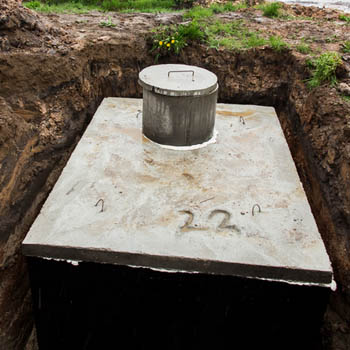 In a traditional septic system, the tank is located downhill of the structure it services, and the drain field is located downhill of the tank. This way, the force of gravity keeps the wastewater flowing in the right direction. However, it is not always possible to install this type of traditional system on a property–there may be a problem with the soil, or there may not be room to install anything downhill of the building. In those circumstances, the designers usually opt for engineered septic systems instead. Our team at Quality Septic Inc. has been working in the septic industry for 25 years, and we have plenty of experience designing and installing engineered septic systems to accommodate a variety of needs.
If you are planning on installing a new septic system, we encourage you to call our team at Quality Septic Inc. to come assess your property and give you our expert recommendations. Our experienced team members will give you the information you need to make the best decision for your situation, whether that choice is a standard or engineered septic system. If you do choose an engineered system, you can count on our team to create the ideal design for your property and needs, and to provide top-notch installation services that will ensure your system is set up for success.
We at Quality Septic Inc. are proud to serve the Odessa, Florida community, and we want to help you do what's best for your property. If you have questions about our engineered septic systems, simply give us a call to consult with one of our experts.
---
At Quality Septic Inc., we offer services for engineered septic systems in Land O'Lakes, Lakeland, Brandon, Lutz, Plant City, Odessa, Ruskin, Valrico, Thonotosassa, and Tampa, Florida.