Trust us for the cleaning, maintenance, and installation of grease traps for your Thonotosassa business.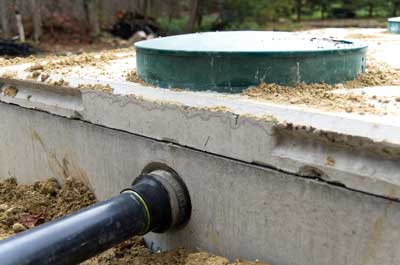 Keeping up with the grease traps at your business can be a real pain. Not to mention that you likely have a hundred other things that also need your attention. Our team at Quality Septic Inc. has the solution – our maintenance plan for grease traps means you won't have to worry any longer. We'll take care of the grease trap pumping and make any needed repairs that we notice during our inspection.
We also offer grease trap installation, either as a replacement for one that is failing or to add the benefits of grease traps to an existing or new facility. Grease traps intercept grease and a whole lot more, making them a viable solution for a multitude of businesses. Restaurants and other food preparation facilities should have grease traps to avoid backups, blockages, ground contamination (septic systems), and damage to wastewater treatment plants (sewer systems). In addition, the Florida building code requires under-counter grease traps at each break room or lounge sink. Without routine and timely pumping, however, grease traps are not doing this job effectively, and problems begin manifesting.
On that note, we can set you up on a schedule that makes sense for your typical business activities, but we also urge you to put someone in charge of occasionally inspecting your grease traps between visits if your activities are sporadic. You should also call us if you've altered activities that could result in more grease or solids being introduced to the septic/sewer system, so we can adjust your schedule accordingly.
We keep a regular maintenance log, so you can produce records proving compliance with municipality and state regulations. We also follow the procedures they require. We are the original septic contractor for the Thonotosassa, Florida area with 25+ years of experience to show for it, so you are assured of a professional and effective result every time.
---
At Quality Septic Inc., we offer services for grease traps in Land O'Lakes, Brandon, Lakeland, Lutz, Plant City, Seffner, Odessa, Thonotosassa, and Tampa, Florida.
Similar Services We Offer: