There are many common septic problems that you might experience.
Using a septic tank, instead of being a part of a local sewage system, puts a little bit more responsibility on you for your waste water. While your septic system can carefully and effectively remove waste water from your home, if there are any septic problems, you'll need to get it looked at right away. Uncontained waste water in and around your home is smelly and gross and a major health hazard. Exposing you and your family to untreated water is very dangerous and should be avoided at all costs. Contaminated water needs to be handled by professionals because we know how to properly clean and disinfect areas that may have had exposure to sewage.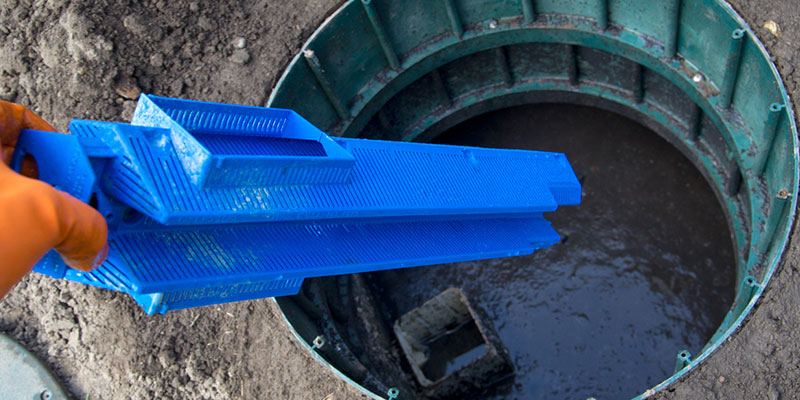 Septic problems could include the following:
Water draining slowly from your sinks, bathtubs, showers, or toilets
Backups of sewage into your home
Broken pipes
Contamination of ground water surrounding your home
Inappropriate or old materials used for the septic system
Bad smells in your home or in your yard
Flooding in your yard, or mushy spots, especially above where the drain field is located
Overly green patches of grass above the drain field
At Quality Septic Inc., here in Brandon, Florida, we are here to solve your septic problems. Let us know how we can help you, and we will be there right away. We know how serious issues with your septic system can be and will not delay helping to solve the problem. You should be able to enjoy the peace of mind that your system is running correctly and not feel worried about the waste leaving your home the way it should.
Very pleasant and professional.
"I highly recommend Quality Septic Inc.! They came when they said they would come, worked quickly and efficiently, and were very pleasant and professional!"
★★★★★ Peggy H.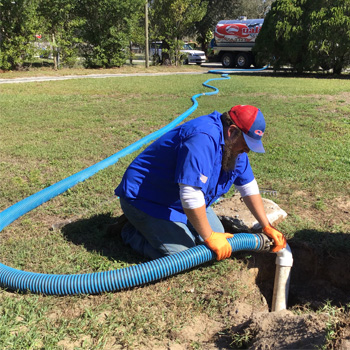 Septic Services
When you are in need of septic maintenance, installation or repair, look no further than Quality Septic Inc.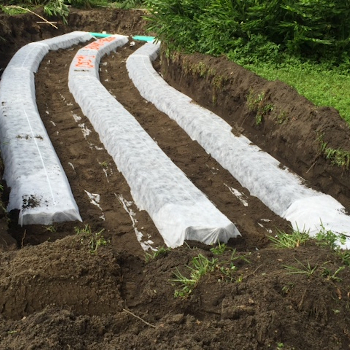 Drain Field Services
Proper drain field installation, maintenance, and repair are very important, so it's always best to leave it in the hands of a professional from our team.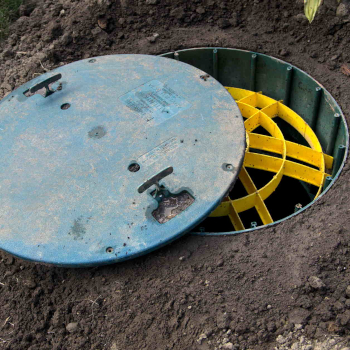 Grease Trap Services
We'll take care of your grease trap pumping and make any needed repairs that we notice during our inspection.
The best way to avoid septic problems is proper maintenance.
Tips for Avoiding Septic Problems
At Quality Septic Inc., we understand how frustrating it can be to have septic problems at your Brandon, Florida home. Not only can they be less than pleasant, but in some cases, they can be quite costly to resolve. We would like to help you avoid septic problems as much as possible, so we thought we would share three tips that can keep your septic system performing properly for as many years as possible.
Tip #1: Landscaping Considerations
When planning your landscaping, take care to keep anything with a complex root system as far from the septic tank and drain field as possible. Ideally, only have grass above these areas, but at the very least, avoid trees and bushes.
Tip #2: Weight Considerations
While septic tanks and drain fields are fairly robust, they cannot hold up under extreme weight. Do not drive over or park anything heavier than a lawn mower on the septic tank, drain field, or pipes running between them or from the house.
Tip #3: Content Considerations
The less you put down into the septic system, the better, but you should also avoid certain items that can contribute to septic problems. Avoid excessive water use and flushing anything that isn't biodegradable. Reduced use of the garbage disposal and keeping FOGs (fats, oils, and grease) from going down the drain are additional recommendations. Reach out to us for more advice about what you can and should not send to the septic system to avoid septic problems.
Why Choose Quality Septic Inc.?
At Quality Septic Inc., we have been in the business of serving Hillsborough, Polk and Pasco Counties for over 25 years and have built a reputation for fast, friendly, reliable service. We are experts on septic maintenance and specialty repairs, including grease trap installation or pumping, elevated drain field installation, lift station maintenance or cleaning, engineered design systems, and HRS inspections.
See what some of our satisfied clients are saying about our septic services.
Other Septic Problems We Can Help You With: