We can resolve septic problems and advise you on how to avoid them.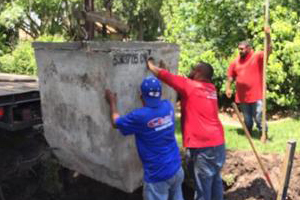 Some septic problems are relatively mild and easily resolved. Others can be far more involved and take time and an investment to get your Ruskin, Florida home or business back on track. At Quality Septic Inc., we have more than 25 years of experience in the septic industry, so there is very little that we haven't faced and successfully resolved.
The most important thing is to not delay calling us if you are experiencing septic problems, such as slow drains, bad odors, a soggy yard, or a backup. What might seem like a minor issue could easily escalate and leave you with a larger repair bill or even the need to replace your septic system. Another thing to keep in mind is that there are many things that you can do to avoid septic problems. Today's septic systems are designed to last many years, provided you treat them right and perform regular maintenance on them.
We are happy to help you understand how your septic system functions and what you can and should not introduce into the septic system if you want to go years without septic problems. We can also schedule routine pumping and cleaning services, as well as regular inspections, that will give you peace of mind that your system is operating as it should.
If you are experiencing septic problems or you want to be proactive to avoid them at your home or business, don't hesitate to reach out to us. We offer a variety of septic services as the original septic contractor in the area. Call today to learn more.
---
At Quality Septic Inc., we can solve septic problems in Land O'Lakes, Lakeland, Brandon, Lutz, Ruskin, Plant City, Seffner, Valrico, Wimauma, Odessa, Thonotosassa, and Tampa, Florida.
Similar Services We Offer: