If your home or business sits in a recessed area with the septic tank and drain field at a higher elevation, you likely have a lift station. Lift stations provide the power needed to move waste material from your drains and into the septic system, where it can be processed.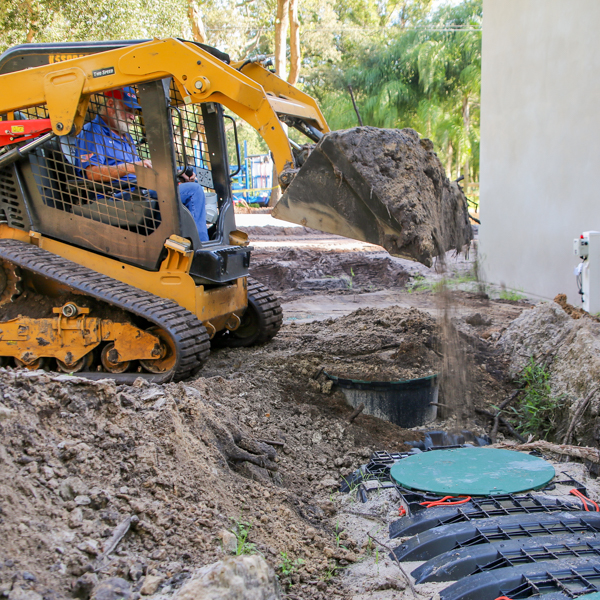 Quality Septic of Brandon repairs and installs lift stations to ensure that septic systems run efficiently and safely. Here's how we can help you with this important septic component.
How Lift Stations Become Damaged
Lift stations operate in a fairly corrosive environment. When maintained correctly by experienced septic technicians, your lift station will work efficiently.
If maintenance is neglected, a variety of problems can occur with the control panel, float, pump and other parts. When a lift station fails, raw sewage can no longer be moved up and away from your home.
Signs of Lift Station Malfunction
Watch for these signs that tell you there may be a problem with the lift station at your Brandon home or business.
Drains running slowly or backing up
Toilets backing up and overflowing
Strong smell of sewage indoors or outdoors
Damp sections of ground near the septic system
Lush grass growing in the vicinity of the septic tank or drain field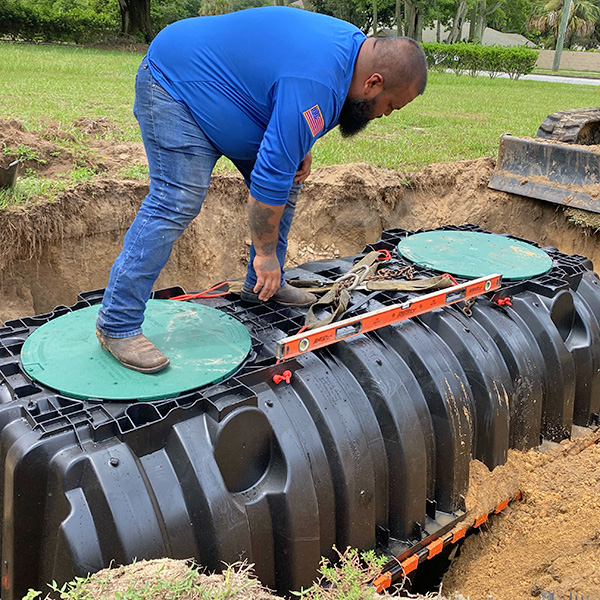 Keep in mind that the lift station in your Brandon septic system isn't the only possible cause of the signs listed above. There could be a failure within your septic tank, the drain field, the piping that channels waste, or another part of your system.
Lift Station Inspections
It's impossible to know exactly what's happening with a lift station until we inspect it. Never allow a septic company to begin lift station repairs or installation until a proper inspection has been completed. As noted above, the problem you're having may have nothing to do with the lift station.
A licensed septic inspection will tell us exactly what's causing the problem, where the trouble is centered and how extensive the issue is. Only then can the right repair or installation work be started.
Lift Station Installation Brandon, Florida
If your existing lift station has become damaged beyond repair, Quality Septic will install a new one correctly and in compliance with all Florida septic system regulations.
We also install lift stations for new residential and commercial properties. Along with lift stations, our crew installs septic tanks and drain fields throughout the Brandon area.
Local Septic Experts
Quality Septic of Brandon has built a reputation for speedy response times, unmatched workmanship and the best customer service in the industry. If you've never worked with us before, we'd love the opportunity to show you why we should be your first call for all your septic system repairs.
Speak with a lift station expert today at (813) 328-7579 or get in touch with our handy contact form. We serve Brandon FL, Valrico FL, Seffner FL, Riverview FL, Dover FL, Thonotosassa FL, Gibsonton FL, Mango FL, Lithia FL, Ruskin FL, Bloomingdale FL, and the Tampa Bay area.

Quality Septic Inc. | 1811 M Rd, Brandon, FL 33511