Are you building a new home in the Brandon area? Are you breaking ground for a business facility? Do you have a drain field that has suffered severe damage and needs to be replaced?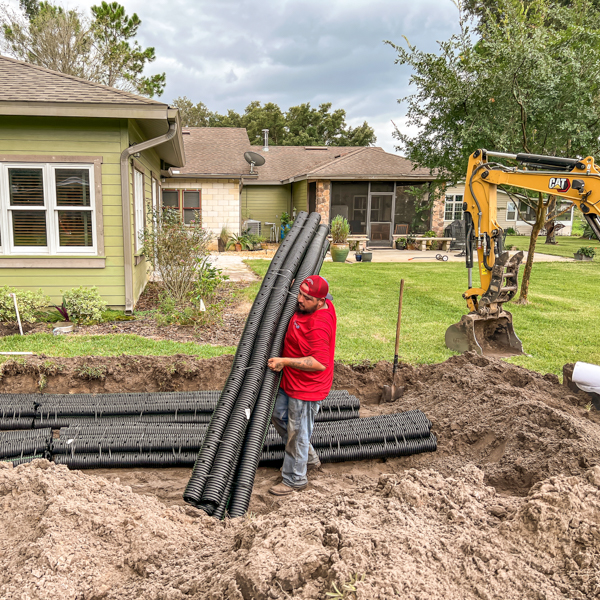 In all these cases, Quality Septic of Brandon provides expert drain field installation services. We're fully licensed and insured and have been installing drain fields since 1994.
Does Drain Field Damage Mean a New Installation Is Required?
Absolutely not, and don't let any septic service provider tell you otherwise. Throughout the Brandon, FL, area, we see many drain field issues that can be repaired to restore soundness and efficiency. In these cases, there's no need to install a new field.
When We Recommend a New Drain Field Installation
As you may already know, your drain field receives wastewater from your septic tank and treats the effluent before sending it into surrounding soil and groundwater. It's quite an efficient system, and when local Brandon drain field experts install it, you'll enjoy many years of quality performance.
However, drain fields can become severely damaged in several ways, including when heavy vehicles and equipment are driven over or parked on top of them. No matter the cause or extent of the damage, we'll always perform a complete inspection before recommending repair or installation work.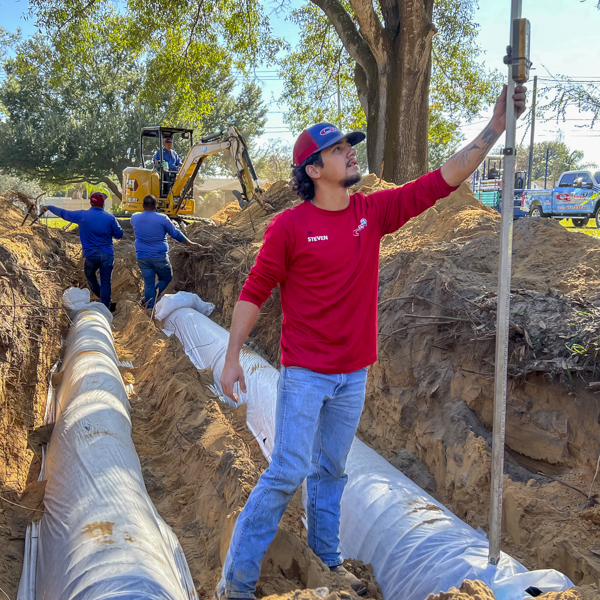 By inspecting your drain field, we'll know exactly what has happened, how extensive the problem is and the steps needed to leave you with a field that operates safely and efficiently.
Newly developed properties in and around Brandon need drain field installation by experienced professionals. Our crew performs many new installations every year for homeowners and commercial property owners.
Does Your Brandon Drain Field Need Professional Attention?
Drain fields usually give you some clues that something is wrong before serious problems occur. Watch for these clues at your home or business:
Slow sink and tub drains (if a single drain is slow, the problem is likely in the plumbing)
Backed up or overflowing toilets
Offensive sewage odors inside or outside your home or workplace
Extra-lush grass or weeds growing above the drain field
Soggy patches of ground above or near the drain field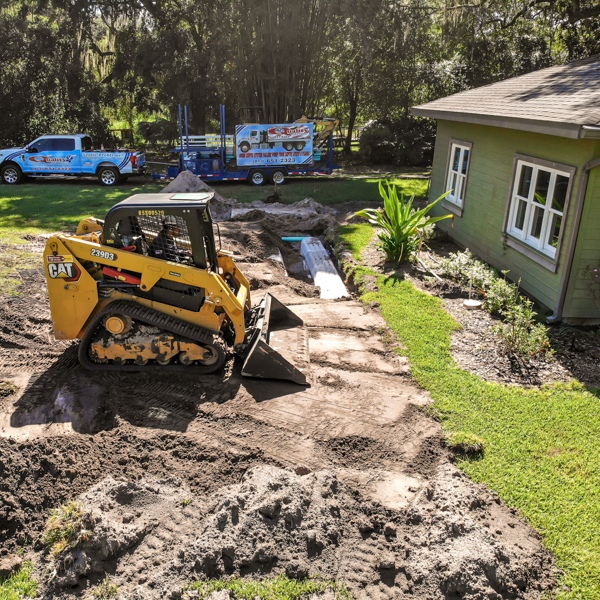 Quality Septic of Brandon is owned and run by a Florida state licensed septic contractor with more than 25 years' experience in drain field installation and repair. You can count on us to do the job right and in compliance with local septic codes. With every project, our goal is a level of customer care that's unmatched in the septic industry.
Learn More About Drain Field Installation in Brandon, Florida
If you're having trouble with your drain field or are building a new home or business and need a drain field installed, speak with a septic system expert at (813) 328-7579 or reach out with our handy contact form. We're happy to answer all your questions and schedule a meeting at your convenience.
Quality Septic provides septic system installation and all other septic services throughout Brandon FL, Valrico FL, Seffner FL, Riverview FL, Dover FL, Thonotosassa FL, Gibsonton FL, Mango FL, Lithia FL, Ruskin FL, Bloomingdale FL, and the Tampa Bay area.

Quality Septic Inc. | 1811 M Rd, Brandon, FL 33511