Most people in Land O' Lakes and Lutz FL, who live in a home that relies on a septic system don't give a lot of thought to their drain field. At least not until something goes wrong with it. This doesn't happen often, but when it does, you need speedy service to resolve the problem, and this may include a full replacement of the drain field.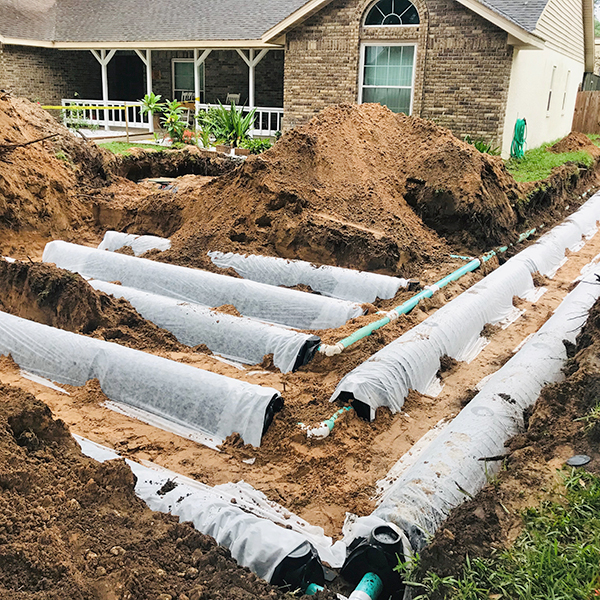 Quality Septic Inc. has been serving the Land O' Lakes, Lutz region since 1994 with prompt attention to drain field issues and reliable drain field installation.
What a Drain Field Does
A drain field receives filtered liquids from the attached septic tank and removes various harmful contents before sending the liquids into the surrounding soil. When the entire system is working properly, the process is smooth and predictable, and our Land O' Lakes, Lutz customers are happy.
When the drain field is not functioning correctly, nobody's happy, and the situation needs to be remedied right away. Drain fields can fail for several reasons including:
The field has been run over by a vehicle and crushed
People have parked cars and trucks on top of the field, likewise crushing it
The system has been overwhelmed by fats, oils and grease
Tree roots have damaged parts of the drain field
The drain field was improperly built in the first place
5 Signs of Drain Field Problems at Your Lutz, Land O' Lakes Home
Common signals that your drain field needs attention include:
Slow drains in the house (all of them, not just one or two)
Particularly lush lawn and vegetation over the drain field
Damp/swampy areas above or near the drain field
Strong, unpleasant odors inside your home or outside in the vicinity of the drain field or septic tank
Sunken ground above the drain field
Start with a Septic System and Drain Field Inspection
You may be experiencing some of the signs of a malfunctioning drain field, but before we start any work, we must find out exactly what's going on. A thorough inspection by our experienced septic system technicians will tell us why the problem exists so we can address it the right way.
If You Need a Drain Field Replacement or Installation
Some drain field issues can be repaired. In other cases, the best option is to replace/reinstall the drain field. When this is the best option for you, Quality Septic is ready to get the work done in a timely manner so that you experience as little disruption as possible.
For more than 25 years, Land O' Lakes homeowners have trusted our professional team for drain field installations, thorough inspections and all types of drain field repair.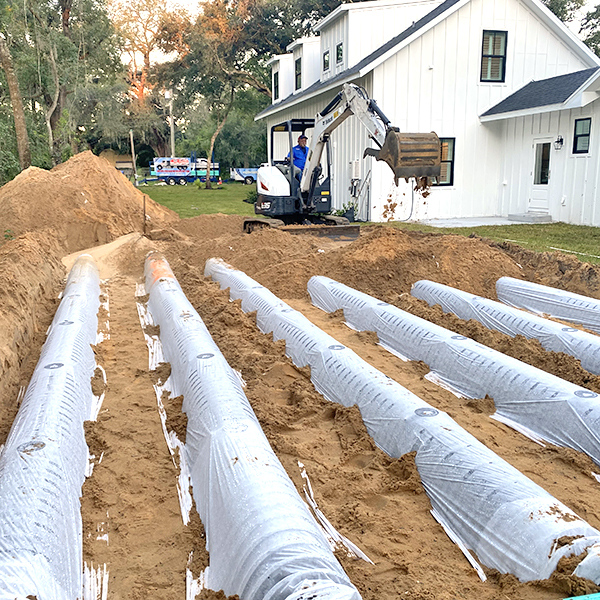 Florida Drain Field Installation Experts
Quality Septic of Land O' Lakes and Lutz FL is ready year-round to assess your drain field and septic system issues and recommend the best course of action to get things running normally again. When this includes a drain field installation or replacement, you can count on our team to do the job right the first time while providing you with the best service in the industry.
Call the Florida drain field experts at (813) 754-9891 for fast, top-rated service any time of year. We work throughout Land O' Lakes and Lutz FL as well as Odessa FL, Wesley Chapel FL, Pebble Creek FL, and Cheval FL.