Do you need septic pumping? Let us help ensure a good septic pumping experience.
A septic system is an efficient and well-working system! In fact, in many instances of maintained septic systems, they are actually more efficient at handling and treating wastewater than city sewer systems. One of the most important parts of septic system care is ensuring that your septic pumping is done on the right time frame for your Seffner, Florida septic system. A few things that can affect the frequency of your septic pumping are the size of your tank, the size of your household, and your water usage for your home. As a general rule, most households need their septic pumping performed at least every 3-5 years.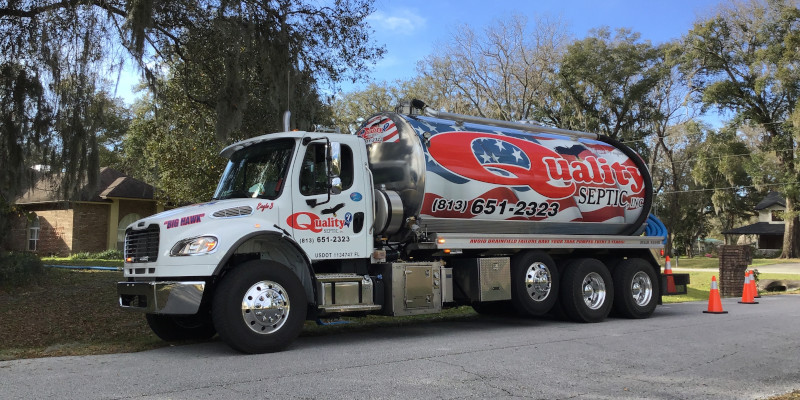 At Quality Septic Inc., we are here to help you with your septic pumping needs for your Seffner home or commercial property. Because we have been helping customers in the area for over 25 years now, we can take care of all your septic pumping needs. We take care of the entire septic pumping process from start to finish and can help you with tips, preventative maintenance or repairs while we are performing your septic pumping. Whether you are new to septic pumping or would like to learn more about our team at Quality Septic Inc., we can help!
Here at Quality Septic Inc., our years of experience, excellent customer service and well-trained staff has enabled us to give you the best septic pumping experience available in the area. We know that there are many options for septic pumping in the area, but we hope that you will give our superior experience a try. Contact us today for questions you might have!
---
At Quality Septic Inc., we offer septic pumping services in Land O'Lakes, Lakeland, Brandon, Lutz, Plant City, Seffner, Valrico, Odessa, Wimauma, and Tampa, Florida.
Similar Services We Offer: