We can help you develop a strategy for the most accurate septic pumping schedule for your needs.
A common question that we get asked at Quality Septic Inc. is how frequently septic pumping should be scheduled. To demonstrate why it is difficult to answer this question with a specific schedule, consider the difference between vehicle service schedules for someone who works from home and a pizza delivery driver. Clearly, they each use their vehicles differently, so the more accurate determination would be based on mileage rather than time. When it comes to septic pumping, there are many different factors to consider.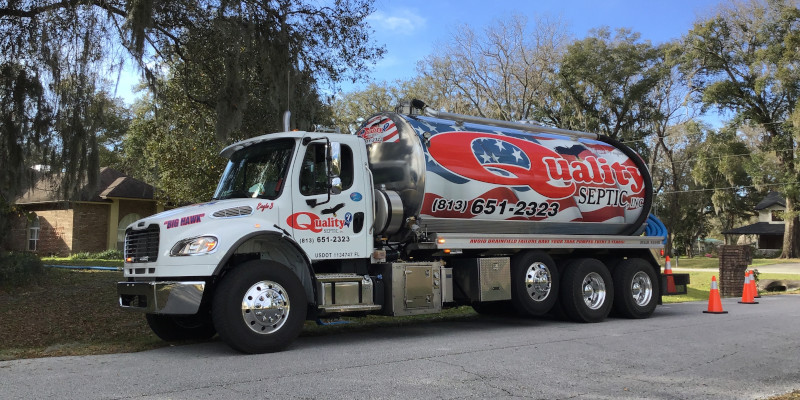 Household number- In general, the more people in your family, the more often you'll need septic pumping. That doesn't just refer to those who live there, but also frequent guests who spend long visits with you.
Bacteria presence- You need proper bacteria and enzymes in your septic tank for waste to be broken down effectively. If you have killed it off because of the use of antibacterial products, bleach, drain cleaners, and other products, you'll need septic pumping sooner.
Household schedule- How much time your family members spend at home is another factor when considering a septic pumping schedule.
Types of waste- For a septic system to function well rather than be overwhelmed, you have to keep items out of it that won't decompose easily. The less you put in the tank, the less often it will need to be pumped, but the type matters, as well.
If you would like to know more about septic pumping and get a better idea of how often it should be done in your situation, don't hesitate to reach out to us. While it is always better to do it more often than not enough, we can help you develop a schedule that makes sense for you. Call today to learn more or to schedule septic pumping.
---
At Quality Septic Inc., we offer septic pumping services in Land O'Lakes, Lakeland, Brandon, Lutz, Plant City, Seffner, Valrico, Odessa, Wimauma, and Tampa, Florida.
Similar Services We Offer: