When you call on us, you get far more from your septic pumping than you might expect.
If you thought all septic pumping companies serving the Tampa, Florida area were the same, you might not yet have experienced the stellar service we provide at Quality Septic Inc. We treat our customers with respect and fairness that goes beyond the norm. Since 1994, we have provided efficient, effective, and affordable septic pumping and other septic services that always put our customers' needs first.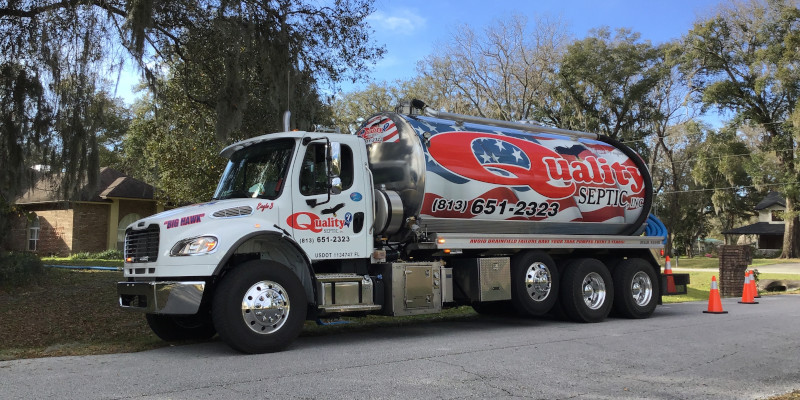 While anyone with the proper equipment and experience can perform septic pumping, you'll get a far higher level of service from us to ensure your septic system performs properly and provides the long life it should. When we perform septic pumping, we thoroughly inspect the entire septic system, clean all areas that need it, and take the time to discuss any concerns you have or that we've noticed.
For example, if you've found you need septic pumping far sooner than you thought you would, we can go over the potential reasons why that has happened. You might not have the important bacteria present in the tank, which has resulted in waste materials not getting broken down in a timely manner. This can happen through the use of bacteria-killing products being sent to the septic tank. Another issue is sending non-biodegradable materials to the tank. We can advise you on what is safe and not safe to flush or put down the drains.
When you want more from your septic pumping professional, including being treated professionally, the only choice is calling us. If you have any questions, feel free to contact us.
---
At Quality Septic Inc., we offer septic pumping services in Land O'Lakes, Lakeland, Brandon, Lutz, Plant City, Seffner, Valrico, Odessa, Wimauma, and Tampa, Florida.
Similar Services We Offer: