We are prepared to provide lift station pump installation, repairs and maintenance.
Lift station pumps are a critical component of a septic system when a property is situated in a low-lying area and septic waste is not easily transported to a designated place for processing. For example, if a home or business septic tank is below the septic drain field, a lift station pump may be installed to carry gray water through the septic system to the drain field for final processing.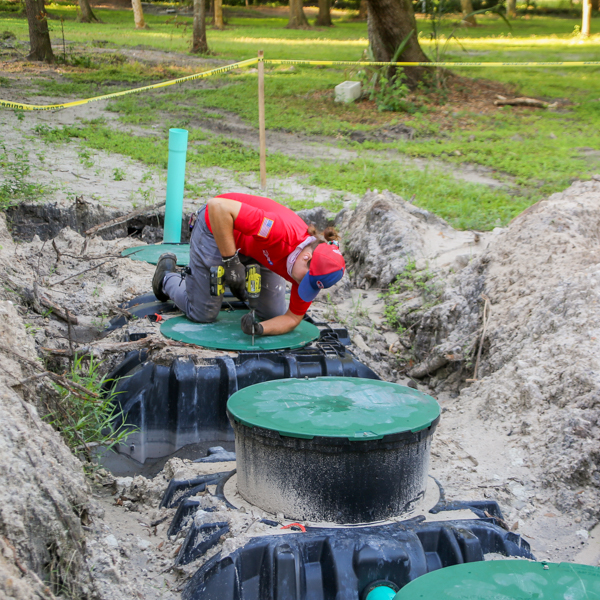 Because lift station pumps serve such a crucial purpose, it is even more important that they receive routine maintenance and servicing by a qualified septic professional. Here at Quality Septic Inc., we are equipped to provide all of the residential and commercial septic services you need, and are prepared to provide lift station pump installation, repairs and maintenance in Brandon, Florida.
One of the most important things we do when you call on us for septic services is do a complete inspection of your system. Even if you are simply calling for routine septic tank pumping, we'll take the time to look at your lift station pump and drain field to make sure everything is in good working order. By taking maintenance seriously, we can help you avoid any unexpected septic disasters at your home or business.
You can always rely on us at Quality Septic Inc. for the septic services you need to maintain your property throughout the year in the Brandon area. If you have questions about lift station pumps or suspect that your septic system needs attention, contact us today to schedule an appointment. We are ready to assist you.
FAQs About Lift Station Pumps
Taking care of a septic system as a property owner means having a team of professionals on your side. Here at Quality Septic Inc., we want to assist you with all that you require when it comes to septic systems for your home or business. Whether you are new to septic ownership or not, it is not uncommon to have questions about septic system components that do not occur in every septic system, such as lift station pumps. We receive many questions regarding lift station pumps, and we wanted to help you with answers to some of our most frequently asked questions (FAQs) here.
Do I need a lift station pump?
A septic professional can evaluate your property to determine if you need a lift station pump. A lift station pump is necessary to move the effluent water from an area of lower elevation to higher elevation, so the septic system placement will also be a factor.
How do lift station pumps work?
Lift stations work by pumping the effluent water from the septic tank to the rest of the drain field for further processing.
What if my lift station pump fails/needs repairs?
Lift stations are an important feature in many septic systems that are installed on a graded property. Protections can be put in place to ensure that they work, including sensors and alarms that will alert you to any malfunction or problem.
If you have been thinking about lift station pumps or have questions that were not addressed by our frequently asked questions section, we would love to discuss them with you in further detail. For more information about our variety of services or to learn more about lift station pumps, please contact us today.
---
At Quality Septic Inc., we offer services for lift station pumps in Land O'Lakes, Brandon, Lutz, Lakeland, Plant City, Seffner, Odessa, Thonotosassa, and Tampa, Florida.