Not enough gravity for proper wastewater movement? Call on us to learn about lift station installation.
Florida is known for its flat terrain, and that is a benefit in many ways. However, gravity-fed septic and sewer systems aren't as happy about that, as gravity is needed to move wastewater away from your home or business.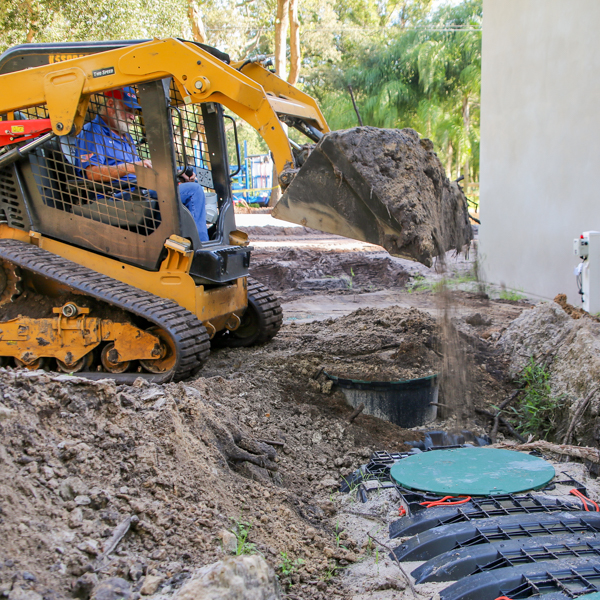 If your home or commercial property wasn't built on higher ground and you struggle with backups and slow draining, you will benefit from lift station installation. Here at Quality Septic Inc., we can help you assess the situation and provide you with a quote for the solution that is best for your situation.
We have decades of experience handling installation, maintenance, and repairs of septic systems and the more complex situations such as lift station installation for homes, businesses, and communities. We have an experienced and knowledgeable team and the equipment to tackle projects of any size. Our family-owned business has served the Brandon, Florida area for over 25 years with fast, friendly, reliable, and affordable septic services. When you want to deal with the original septic company in the Brandon area, choose us!
If you have questions about how lift station installation is accomplished and how it will affect your home or business, or if you would like to schedule an appointment to have your system assessed, don't hesitate to contact us. We will provide a through inspection and our honest assessment and recommendations. You can have complete peace of mind that your project will be handled professionally to exceed your expectations and meet all county code regulations. We look forward to serving your septic system needs, including installation, maintenance, and repairs, for many years to come.
Lift Station Installation: Questions & Answers
When you have a septic system, then you understand the importance of keeping everything flowing smoothly through your system. Proper maintenance and care of a septic system is critical if you want it to keep working, and our team here at Quality Septic Inc. is able to provide you with all the services you require to keep your septic system working properly. Lift stations are an important part of many people's septic systems, and they often come with some questions from property owners. We have compiled a list of some of our most frequently asked questions about lift station installation here for your benefit.
Do I need lift station installation?
If your wastewater struggles to move from the septic tank into the drain field due to elevation, then yes, you might need a lift station installation. Gravity usually pulls effluent water from one area to another, but a lift station can move it from a lower elevation to a higher elevation with pumps.
How long does lift station installation take?
The process of lift station installation can vary on timing. The timing will depend on the accessibility of your property, but on average, it will take anywhere from several days to several weeks, depending on the land and the condition of your septic system.
What types of safety precautions can I expect with a lift station?
Many people worry about their lift station malfunctioning and the concerns regarding backflow. Please rest assured that lift stations can be installed with backup options and alarms to alert you to any potential problems.
These are just some of the questions that we receive regarding lift station installation. If you have additional questions or would like to learn more, please contact us today.
---
At Quality Septic Inc., we offer lift station installation services in Land O'Lakes, Brandon, Lakeland, Lutz, Plant City, Seffner, Odessa, Thonotosassa, and Tampa, Florida.