Since 1994, Quality Septic Inc. of Plant City, FL, has been committed to helping homeowners keep their septic systems in tip-top shape. We know from experience just how unpleasant septic problems can be, and we want to help you avoid any major malfunctions if we can.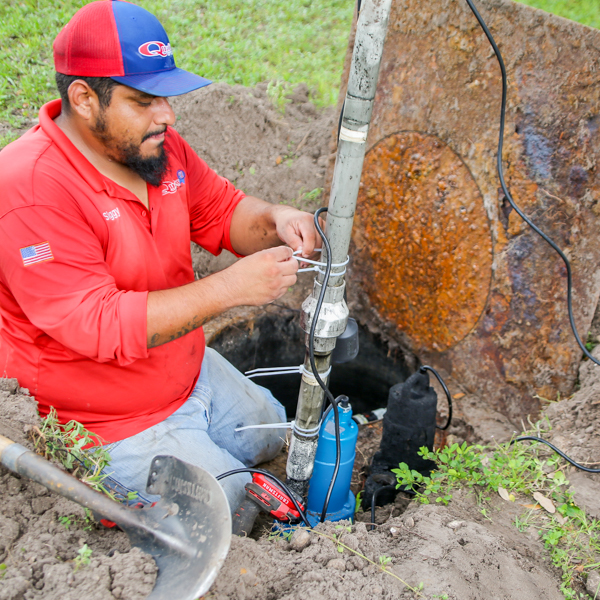 The best way to prevent major septic problems is to learn to identify early signs of trouble so that you can get them taken care of as soon as possible, before they get worse.
In this article, we'll go over three common signs of septic system malfunction that you can watch for and then take the right action to resolve. Quick action not only will keep your system running smoothly and efficiently, it also will save you lots of money on major repairs that are sure to be needed if problems are left unattended.
3 signs of septic system problems
Slow drains
If you're noticing a single slow drain in your home, the problem likely is somewhere within the pipe. Once the problem is addressed, the drain will go back to working normally.
When there's a clog or damage to your septic system, you'll notice all the drains in your home slowing down. In this case, give us a call and let us determine why the problem exists and get it repaired quickly.
Sewage backups
Slow drains eventually can become non-working drains, with sewage backing up into your home. The stoppage may affect one or more drains, initially. But no matter how many drains are affected, if you ever see raw sewage, it means there's a problem with your septic system, not just a single clogged pipe.
The cause of sewage backups is in most cases an over-full tank that requires septic pumping. In certain cases, backups can indicate more serious issues. We'll inspect your system and find out exactly what the problem is so we can fix it the correct way.
Foul smells
A third sign that you need septic repair is foul odors coming from your pipes or by the septic tank. The cause of the smell is gas that's leaking out of the tank.
This problem needs to be addressed by a thorough inspection to determine why it's happening. The solution is usually pretty straightforward, but if the problem is ignored, it can turn into a very serious issue.
Prompt septic service & results you can count on
For more than 25 years, Quality Septic has served homeowners in the Plant City, FL, area with prompt service for all their septic needs from basic and emergency repairs to tank and complete system installations.
We're owned and managed by Kevin Johnson, a Florida State Licensed Septic Contractor, who oversees every single job we perform. Put our experience to work for you and enjoy quality results you can count on. Speak with a septic expert by calling (813) 798-0122, or reach out through our simple contact form.