We have been fixing, installing, and maintaining lift stations in the Plant City area for over three decades.
Lift stations are designed to move wastewater from an area with low elevation to an area with higher elevation. In most cases, lift stations are used to avoid the cost of constructing an entire sewer system where the elevation of the source is not enough for gravity flow. If your septic system uses a lift station as part of your home or business' wastewater treatment process, you need to make sure you have a service team on your side you can trust.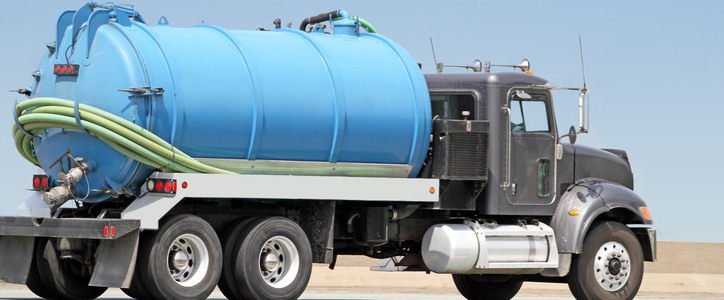 At Quality Septic Inc., we are that team for so many reasons. We have been fixing, installing, and maintaining lift stations in the Plant City, Florida area for over three decades, and we know exactly what it takes to keep these systems up and running. When you turn to us, we'll use our extensive knowledge and experience to provide helpful advice, effective solutions, and a seamless service experience from start to finish.
Even if you don't think there's an issue with your lift station, we encourage you to let us come and inspect it on a regular basis. Knowing how well your lift station is functioning and if there are minor repairs that need to be fixed can help you keep this critical system up and running for longer.
At Quality Septic Inc., we're always here to help! For more information about lift stations and our related services, please don't hesitate to reach out to us today.
Lift Stations: Your FAQs Answered
A septic system can be a great way to get the wastewater treatment necessary for your property, particularly if there are no city hookups available. Here at Quality Septic Inc., our team is able to assist you with all the septic services you need for excellent service and results. We work with a variety of different components, sizes and types of septic systems, ensuring that we will be able to assist you, too. If you have a lift station, it is common to have questions regarding this component, as not all septic systems have lift stations. We field many questions regarding lift stations, and we wanted to take a moment to address some of the most frequently asked questions here.
What are lift stations?
For most septic systems, the movement of wastewater throughout the treatment process relies on gravity. If your yard has a slope or is completely flat, then the wastewater will need help moving from place to place. Lift stations pump effluent water from a place of low elevation to that of a higher one to help it move to the next treatment point.
Do I need a lift station?
Your need for a lift station was likely assessed upon the installation of your septic system. If you do not currently have one, it is unlikely that you need one.
How does a lift station work?
Lift stations use sensors and pumps to pump the effluent water out of the septic tank and into the drain field.
How do I know if my lift station needs repairs?
Lift stations often come with sensors to know when they need to start pumping. These sensors can provide the homeowner with valuable information and even set off an alarm when they aren't working properly.
We hope that this section on lift stations has been helpful. If you have questions or would like to learn more about lift stations, please give us a call today.
---
At Quality Septic Inc., we offer services for lift stations in Land O'Lakes, Brandon, Lutz, Plant City, Seffner, Lakeland, Odessa, Thonotosassa, Wimauma, and Tampa, Florida. 
Similar Services We Offer: