A regular drain field inspection is your best defense against the burden of major repairs or premature replacement.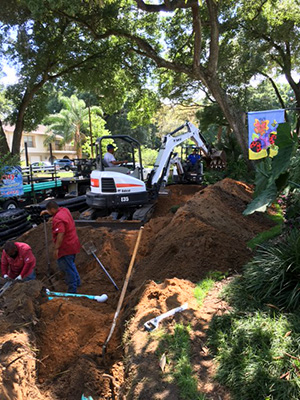 There are several reasons why a drain field inspection is advisable. At Quality Septic Inc., as the first septic company serving the Wimauma, Florida area beginning more than 25 years ago, we can share our experiences regarding the added costs that customers have been burdened with because they opted not to have a drain field inspection.
We recommend a drain field inspection for every real estate transaction so that you know if there is a problem while there is still the opportunity to negotiate with the seller before closing on the property. Once you own the property, it is a good idea to have an annual inspection of the entire septic system or at the very least, stay attentive to any signs of a problem and call for one if anything seems out of the ordinary.
Some of the signs that you should be watchful for include increased lushness or sogginess over and around the drain field, odors, sunken areas, and slow drains throughout your home. These all indicate that anything from a minor to a major repair is needed and can even mean it is beyond salvage and replacement is necessary. The idea behind an annual drain field inspection is to catch a problem when it is more affordable to resolve.
Premature failure of the drain field and the cost to replace it isn't the only concern. If a drain field isn't performing properly, it is allowing contamination to occur in the soil and groundwater. This is an unsafe and unsanitary situation and could prove especially problematic if you get your water from a well on your property. As you might guess, resolving these situations is extremely costly.
If you would like to have peace of mind about the septic system of a property you are purchasing or one that you own, call us today to schedule a drain field inspection.
---
At Quality Septic Inc., we offer drain field inspection services in Land O'Lakes, Lakeland, Brandon, Lutz, Plant City, Ruskin, Seffner, Valrico, Wimauma, Odessa, Tampa, and Thonotosassa, Florida.