Let us handle your commercial or residential drain field repairs.
Here at Quality Septic Inc., we are proud of the experience and talents that we have! Our skills for septic care in both residential and commercial have been practiced and honed since we started our business in 1994, and we would love to help you with whatever septic issues you might be experiencing, including drain field repair needs. If you are in the Valrico, Florida area and are worried you might have a problem with your drain field, our team would love to evaluate and determine if you need drain field repair.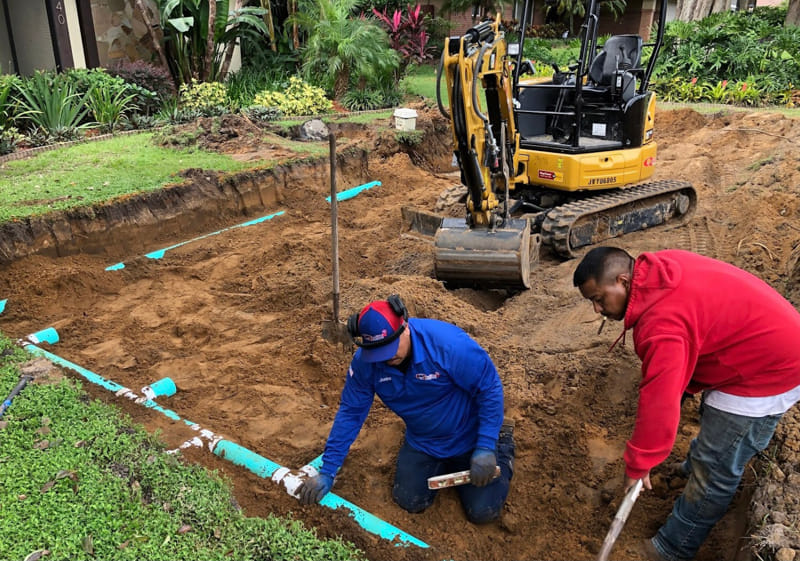 Because the drain field is a more delicate and vulnerable part of your septic system, it is not uncommon that a drain field repair might be needed. Drain fields are a series of perforated pipes that are meant to allow for effluent water to return to the groundwater. They are buried relatively close to the surface and are susceptible to damages caused by things such as tree root infiltration, clogs and even trucks or machinery crushing them from above by simply driving over the area. These damages can be serious, but we are often able to repair them with drain field repair rather than a replacement.
You might suspect the need for drain field repair due to a number of issues, but it is common to see signs of a problem above ground first. Things like a foul odor around the air, patches or areas of lush and green grass above certain spots of your drain field, and even wet or areas of puddling above the drain field. If you see problems like these, be sure to call our team and we can assess your drain field for drain field repairs. For questions, comments or to make an appointment, please give us a call today.
---
At Quality Septic Inc., we offer drain field repair services in Land O'Lakes, Brandon, Lutz, Lakeland, Plant City, Seffner, Ruskin, Odessa, Valrico, Wimauma, Thonotosassa, and Tampa, Florida.