Enjoy a quality drain field with our expert drain field installation.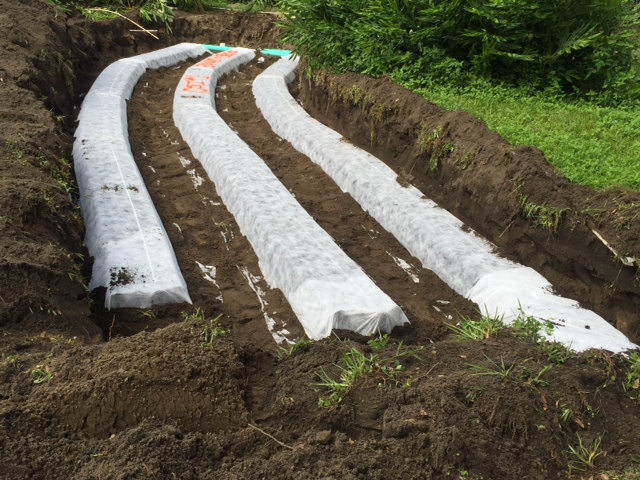 Like the interconnected parts of an engine, the parts of your septic tank work together to create a mini wastewater treatment plant. Septic systems are frequently more efficient than wastewater treatment plants and, when properly cared for, can be more cost-effective, too. Here at Quality Septic Inc., we love helping people reap the benefits of having a septic system and would love to help ensure that yours is set up for success with the best in installation, including drain field installation.
The drain field is the final portion of your septic system that prepares the effluent water to be filtered and percolated by the ground. With the right drain field installation, a series of perforated pipes, you can enjoy the peace of mind that comes with a well-designed system specifically built to work with your soil and grading of your property. Because our experts have been designing and performing drain field installations for decades now in the Valrico, Florida area, you can feel confident in our final results.
Here at Quality Septic Inc., we are experts not just in drain field installation, but in all septic care and installation for both residential and commercial clients. We have been servicing the area since 1994 and look forward to many more years of quality work. If you have been looking at a new septic system or need assistance with a quality drain field installation to replace a faulty one, our experts are ready to help you. For more information about drain field care, installation or repairs, please give our team a call today.
---
At Quality Septic Inc., we offer drain field installation services in Land O'Lakes, Brandon, Lakeland, Lutz, Plant City, Ruskin, Seffner, Wimauma, Valrico, Odessa, Thonotosassa, and Tampa, Florida.