For the best in drain field installation, call on our more than 25 years of experience.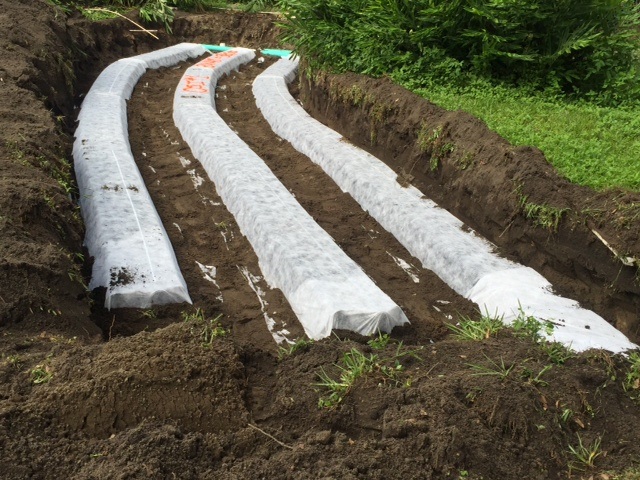 Generally speaking, the only time you should need drain field installation in the Ruskin, Florida area is when you are building a new house or commercial building. While it is true that you could potentially need to have a drain field removed and a new one installed, the need for that is relatively rare unless your system is more than a couple of decades old or has suffered damage.
At Quality Septic Inc., we offer both drain field installation and replacement services, so it doesn't matter which situation applies to you. The only difference is that if you call us for replacement, before we begin drain field installation, we'll ascertain whether our experienced repair professionals could bring it back to life with repairs and save you the hassle, mess, and cost of replacement.
With a new property, we take the time to carefully design your septic system. We determine the best location, size, and style of system based on building code regulations and your personal objectives and future plans. With more than 25 years of experience in the septic industry and hundreds, if not thousands, of installations under our belts, you can be confident that your drain field installation will be done to perfection so that you can enjoy several decades of performance.
If you would like peace of mind that you'll have a drain field that properly filters effluent so that your soils and groundwater remain uncontaminated, reach out to us to discuss our drain field installation expertise. If this will be your first property with a septic system, we will be happy to provide guidance on how to best care for your septic system to avoid premature failure. Call today to learn more.
---
At Quality Septic Inc., we offer drain field installation services in Land O'Lakes, Brandon, Lakeland, Lutz, Plant City, Wimauma, Valrico, Seffner, Ruskin, Odessa, Thonotosassa, and Tampa, Florida.