We will provide you with an accurate assessment after a drain field inspection.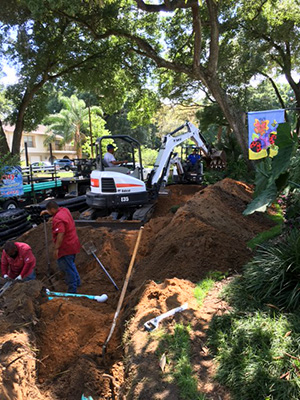 There are three main reasons why you would call for a drain field inspection at your Ruskin, Florida home. The first is if you suspect a problem with it because you are experiencing slow drains, have a soggy yard, notice the grass is extra lush over the septic system, or you notice odors. The second is if you would like peace of mind about your septic system and would like a drain field inspection along with having the other components checked out, so you know that disaster isn't imminent. The third is when you want a property checked out for a real estate transaction.
Whichever of these reasons has brought you to this page, at Quality Septic Inc., we are glad you are here and we are confident that you'll be just as glad when you see that our more than 25 years of septic experience provides you with exceptional service. We have been in the septic business longer than anyone in the area and that means we aren't likely to overlook a brewing problem during a drain field inspection. Our integrity means we will give you an accurate report of our findings and an honest recommendation about any service or repairs that might be needed.
It is rare to need anything except a repair to a drain field. The only situations that might call for replacement are shifts in the earth, driving or parking on top of your drain field, improper installation, or severe and prolonged misuse of the septic system. A drain field inspection will tell you for certain if your drain field is in good condition and if it is properly filtering effluent, thereby avoiding contamination of the soils and groundwater. Call today to schedule an inspection or to get answers to any questions you might have.
---
At Quality Septic Inc., we offer drain field inspection services in Land O'Lakes, Lakeland, Brandon, Lutz, Plant City, Wimauma, Seffner, Ruskin, Valrico, Odessa, Tampa, and Thonotosassa, Florida.