With more than 25 years of experience, we are the team to trust for drain field repair.
A drain field is an essential component of a septic system, allowing treated effluent waste to re-enter the soil on your property. Because this section of the system is responsible for the re-entry of waste, it must be functioning properly to prevent environmental damage and messy situations. A drain field is typically made up of a set of perforated pipes, buried in a layer of gravel or other filtering material. When the liquid waste moves through the septic tank and into the drain field, it should drain effectively without leaving behind any excess moisture or unpleasant odors.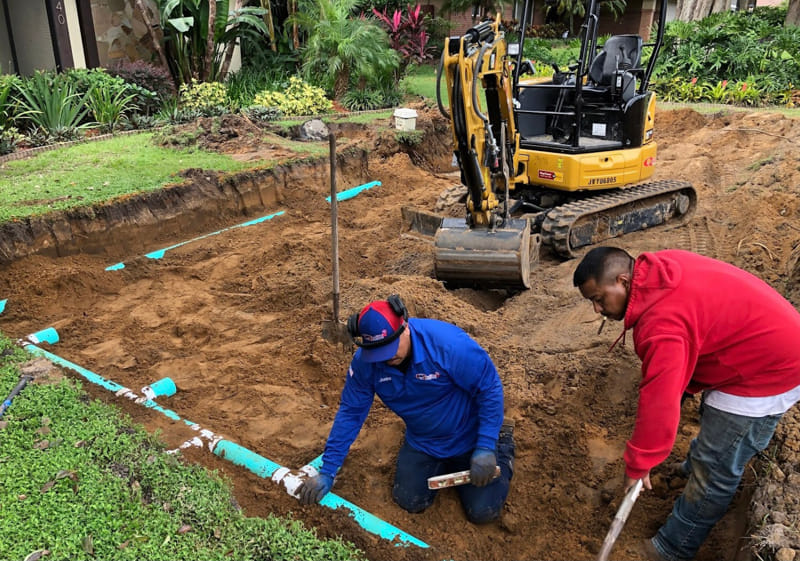 Drain field issues can be caused by a number of situations, including a clogged or overloaded system, something heavy being parked on or placed over the top of where the drain field is buried, or excess grease moving through the pipes. If you notice wet or greener patches on your lawn, unpleasant odors, or clogged drains in your home, you may need drain field repair.
At Quality Septic Inc., we specialize in septic services for clients throughout Lutz, Florida. We'll tackle even the toughest septic problems, performing drain field repairs that get this critical component of the system up and running again. To learn more about drain field repair and any of our other septic services, don't hesitate to give us a call today. We look forward to serving you!
---
At Quality Septic Inc., we offer drain field repair services in Land O'Lakes, Brandon, Lutz, Lakeland, Plant City, Seffner, Ruskin, Valrico, Odessa, Wimauma, Thonotosassa, and Tampa, Florida.