Want a straight answer about the condition of your drain field? Call us to learn if drain field repair is a feasible solution.
If you have been told that your Lakeland, Florida home needs a new drain field, you might be a bit overwhelmed right now as you consider the cost, disruption to your life, and effect on your landscaping. If you are visiting this page because you are looking for a miracle, you might just have found it. Here at Quality Septic Inc., we have a knack for bringing drain fields back to life. Our drain field repair services should always be considered prior to proceeding with replacement.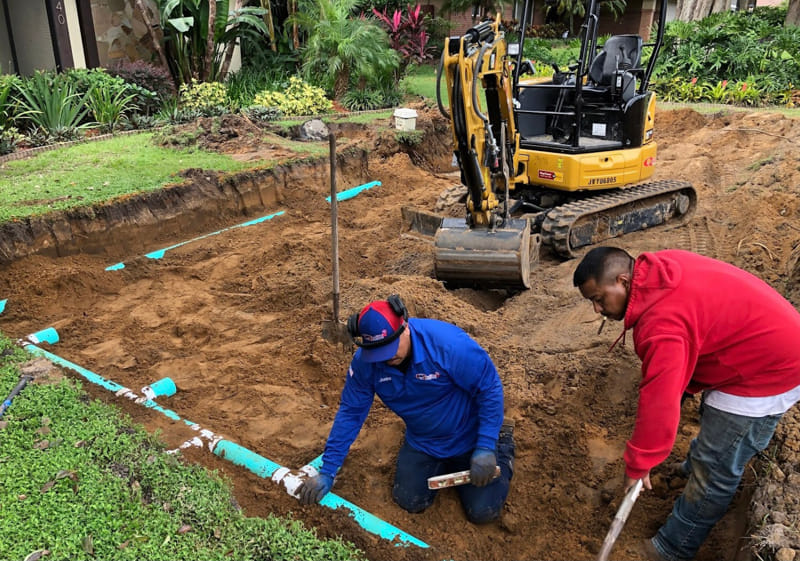 We recognize that we can't save all of them, but it might surprise you how often we have performed successful drain field repair that has added years of life onto what was thought to be a hopeless situation. You can count on us for an honest assessment as to whether drain field repair will be worth the cost or if the added time isn't sufficient so replacement makes more sense. We also perform drain field installation, so we can give you a quote for both ways and the pertinent information so that you can make an informed decision.
Our family-owned septic service company has been serving this area for more than 25 years. We have earned a stellar reputation for quality work, reliable and honest solutions, and fair prices. If you would like your drain field inspected or desire a second opinion about drain field repair, don't hesitate to contact us. We also provide drain field repair for commercial properties.
We look forward to solving your septic problems in the most effective and efficient manner possible. Call today with any questions you may have.
---
At Quality Septic Inc., we offer drain field repair services in Land O'Lakes, Brandon, Lutz, Lakeland, Plant City, Seffner, Valrico, Odessa, Ruskin, Wimauma, Thonotosassa, and Tampa, Florida.