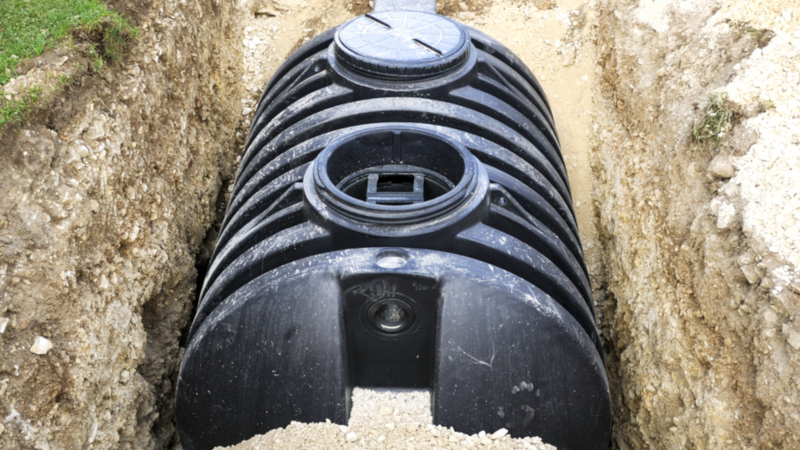 Whether you are looking to replace your current septic tank or if you are looking for a septic system to be installed for the first time on a property, you need a professional to do your septic tank installation. This is not something you can or should do on your own.  It is a job that requires skills and knowledge that you may not have unless you have been professionally trained and certified to install septic systems.
A professional will know all the laws, rules, and codes that your city requires for a septic system.  If specific permits or licensing are required, they will be able to obtain this documentation for you.  This will ensure that you do not have to have your septic system moved or get fined by your city if everything is not up to code.
Professional septic tank installation not only includes finding the right spot on the property to install the septic tank, but it also includes figuring out what size of septic tank is needed for the building. Our professionals will factor in how many people will be using the septic system and recommend a size that will prevent you from having to empty your septic tank more often than is necessary. We can also help you figure out what type of septic system is the best for your property and can even help you by customizing a septic system ideal for your requirements.
If you are looking for a reliable and experienced company to help you with septic tank installation, contact us today at Quality Septic Inc.  Our trained professionals can help you select the best septic system for your property and can have it installed in no time.  We are fast, friendly, and affordable!