Proper drain field installation is a must have in a Florida septic system.  Whether you plan to self-install or hire an experienced pro like our team at Quality Septic Inc., there are a few key points that a septic system owner should understand about the way their septic system drain field installation should go: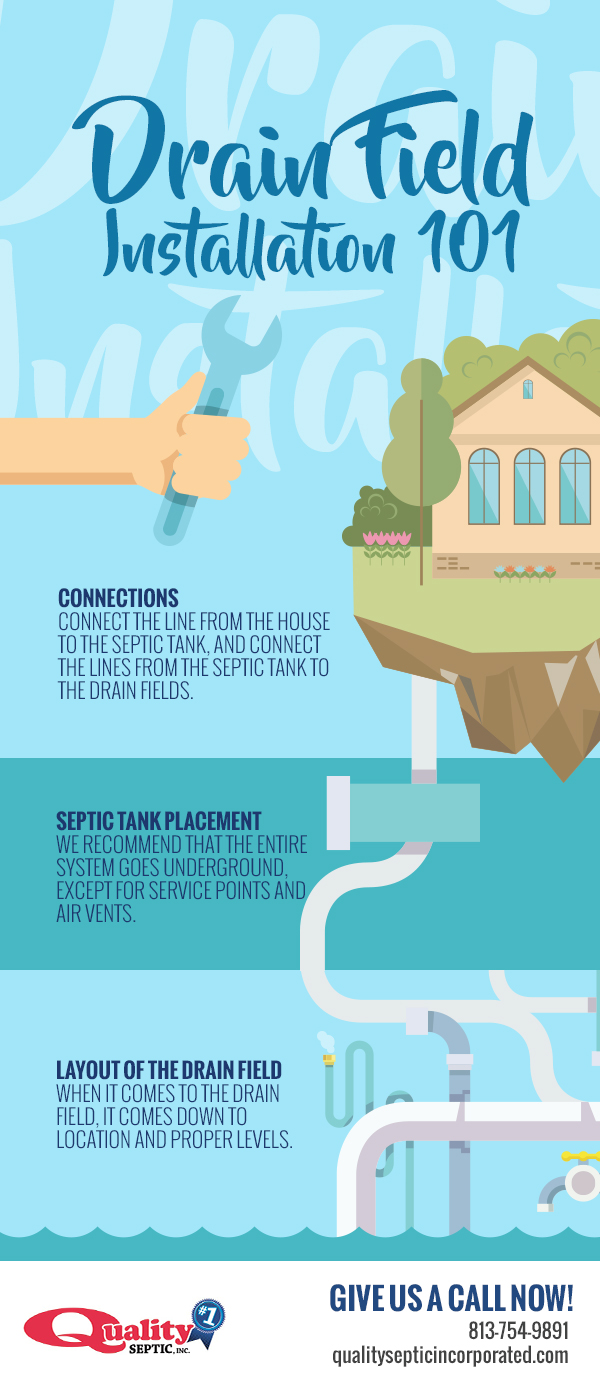 Septic tank placement. We recommend that the entire system goes underground, except for service points and air vents. It is critical that the tank is properly leveled and placed on an evenly packed base.
Layout of the drain field. When it comes to the drain field, it comes down to location and proper levels.  The drain pipes should be designed to sit fairly level in the ground.  If they slope down and away from the entry pipe, then water will flow too much to the end, which could create a soggy field.  Similarly, if the pipes slope up and toward the entry point, the beginning of the drain field could take the brunt of the flow. This could lead to a failed system if water flows back into the septic tank.  It may seem like a big task, but it is worth taking the time to do it right when placing the drain pipes.
Connections. Connect the line from the house to the septic tank, and connect the lines from the septic tank to the drain fields. The critical thing to remember here is the air vents.  They are a must and need to be properly placed for high performance and low profile.
For more information about the drain field installation process, please contact us at Quality Septic Inc.