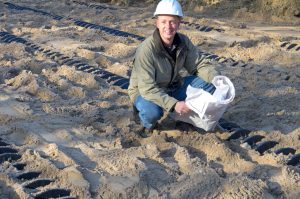 Here at Quality Septic Inc. we get a lot of questions about choosing the right septic system expert and why you should bring us in for the job.  At first, I wanted to just say, "Don't you realize we are a local Florida company, we have 25 years of experience building rapport with the communities of Land O'Lakes, Brandon, Lutz, Odessa, Plant City, and Tampa." I soon realized I was looking at the question from the professional side of the table and not from the customer side.  With more serious thought, we have identified three aspects that you should look at when choosing your septic system and drain field expert.
Experience: There are a lot of failed septic systems out there.  This can cause fear in a consumer who either has a septic system or is considering one.  Almost just as many different solutions exist as failed systems.  Hiring an experienced pro like those at Quality Septic Inc. helps you ensure the job will be done right.
Local Presence:  Septic system regulations vary from state to state.  Florida, for example, has a very comprehensive outline of regulations and specifications when it comes to your septic system and drain field.  By seeking out a local business with a community presence, you are not just supporting the local economy, you are choosing a professional who has hired, trained, and worked as an expert using your local regulations.  Often in the septic industry with high demand you will see corporate and new companies try to step in and take a piece of the action.  Make sure you choose a professional who knows the industry and the local standards.
Cost:  Of course cost needs to be a something you consider when you seek help with installation, maintenance, and repairs to your septic system. The reason I list it last is because you need to know you will get the right quality of product in order to know if you are getting the right deal.  For example, it is only a deal if the product or service is high quality.  At Quality Septic Inc. we seek to provide a highly professional service with premium industry products at a competitive and affordable cost.