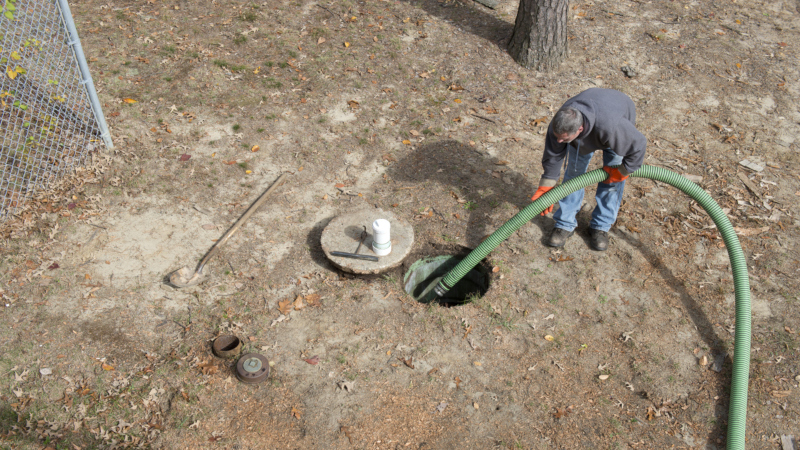 When you have a septic system at your home of business, it needs to be pumped out and cleaned on a regular basis to avoid problems.  Most people are not sure when they last had septic system cleaning done or may not know when the previous owners had it done. To prevent paying for an unnecessary cleanout of your septic system, you can watch for signs that will show you that it is time for the tank to be pumped and cleaned.
First if all, if you notice any sewage backing up through your drains or toilets, you need to call someone for septic tank cleaning immediately.  This means that your tank is too full.  This can create many problems and create a huge mess, so it is essential that you get it taken care of immediately.
Another sign that your septic tank needs to be cleaned is that you have a weird smell coming from your sinks and drains.  This smell comes from bacteria that grows in the tank and pipes that needs to be cleaned.  You will not get rid of the smell unless you get rid of the bacteria that has grown.  This smell can become very bad if it is ignored and can make your entire home smell bad. It is important that you have septic system cleaning done to prevent the smell from getting worse.
If you think you are due for septic system cleaning for your residential or commercial property, contact us today at Quality Septic Inc. We can have your tank pumped and your septic system cleaned out in no time.  We offer our clients prices that are affordable because we value our customers. We can also perform septic system repair, maintenance, and installation. Give us a call if you need help with your septic system!