At Quality Septic Inc. of Plant City, FL, our team of professionals knows from experience just how disgusting, uncomfortable and all-around unpleasant it is to have to deal with a major septic malfunction. We've seen, worked with and repaired just about every type of septic system problem imaginable, so we're committed to helping you avoid going through all that if possible.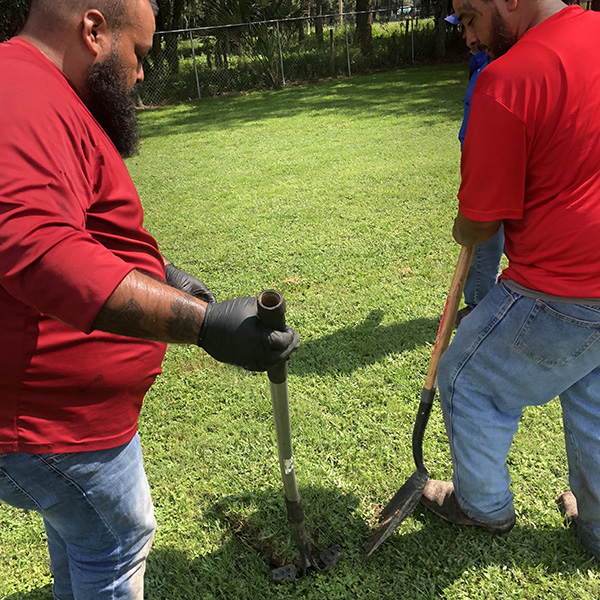 The best way to avoid major disasters with your septic tank, system components and the all-important drain field is to learn how to spot early signs of trouble and take steps to correct them as soon as they arise.
One of the key components of any septic system is the drain field. Let's go over a few of the common ways to tell when it's time to have your drain field repaired.
Keeping an eye on your drain field
Regularly scheduled drain field inspections by our licensed team are a critical part of drain field maintenance. In between inspections, there are three particular things you should keep an eye on.
1. Plumbing Backups
One of the most common signs that your system isn't working as it was intended is backups in your house drains and/or gurgling in your plumbing. This happens when your septic tank fills up and your drain field can't keep up with the water coming in. A problem with a single drain likely doesn't point to a septic issue. If all the drains in your house are backing up, it is most certainly caused by a septic system malfunction.
2. Lawn puddles
Another clue that tells you your drain field needs to be repaired is puddles forming in certain areas of your lawn above or near the drain field. A puddle after a hard rain is normal; a puddle that dissipates very slowly isn't normal.
3. What's that smell?
Often the first sign of a drain field or septic tank issue is the smell. If you're catching whiffs of sewage either inside your home or outside in the yard, it means something isn't flowing properly and some repair work is necessary to resolve the problem.
Note that any one of these signs by themselves may indicate a simple clog or excess water use. But if you're noticing all the signs, it's time to call a professional before the situation gets out of hand.
Avoid high septic system repair costs with preventative maintenance
Quality Septic serves the entire Plant City, FL, region with licensed septic services delivered promptly, when you need them. Whatever is happening with your system, our trained team and licensed septic contractor owner know what's needed to fix it.
Give us a call at (813) 798-0122 and tell us what's going on, and we'll get a friendly technician out to your home to evaluate the problem and tell you exactly what can be done about it. You also can reach out through our easy contact form.