Any time you have work done on your home or property, it can be stressful – especially when you're not sure what all the project will actually involve. Quality Septic Inc. of Plant City, FL, installs a lot of septic tanks and septic system, and one of our jobs is to alleviate the stress that often comes with having this type of work done on your property.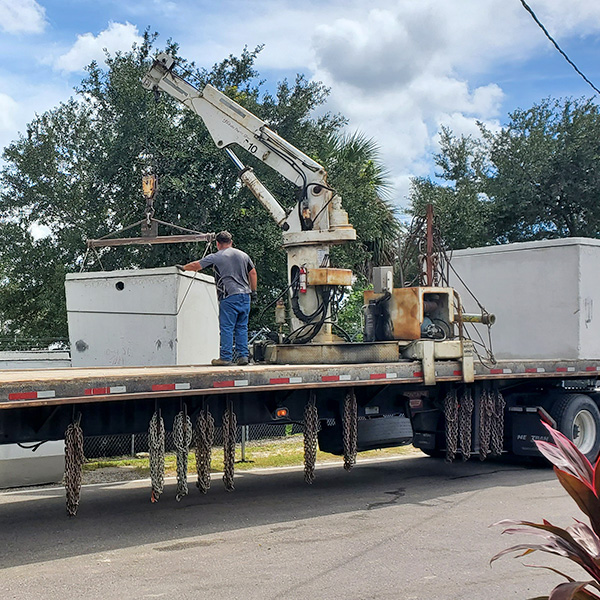 Knowledge is power, as they say, and we find that giving our customers a general overview of what to expect during the installation process helps them realize that the job isn't all that complicated or intrusive and that we've got everything under control from start to finish.
The overview we present below applies to all the projects we undertake. It should apply no matter where you live, as long as you have a reputable septic contractor doing the work.
The septic installation process
Having a septic tank installed involves four stages. Each of these stages must be performed correctly by licensed, experienced septic contractors or crews.
1. Remove the old tank and excavate for the new tank
In most cases, the first step is to remove the old tank to make room for the new one. To do this, our team will empty the tank's contents and begin to crush the existing tank. If there is confined space, this may include removing the pieces of the existing septic tank to allow for the new tank to be placed.
Some properties require a new septic tank to be placed away from the previous one; others require a nearby replacement. Our crew will perform whatever excavation is necessary for the new tank.
2. Install and hook up the new tank
We use heavy machinery to transport and set your new septic tank. We make sure it's properly aligned and connected with your home's stub and out to your drain field. If the new tank requires being filled with water to weigh itself down, we'll do this.
3. Have the work inspected
After the tank is set and the drain field has been laid, we coordinate with an inspector to double-check our work and ensure that the installation meets all state regulations and codes.
4. Fill in the hole
The last step in septic tank installation is the cover-up. Here, we completely cover the tank, the drain field and the plumbing in between and give the area a hand-raked finish to leave your yard clean and level.
Solutions for your septic needs
Quality Septic hopes this overview has helped remove any stress associated with having a new septic tank installed. If it's time to have a first tank installed or an old one replaced, call the Florida septic experts at (813) 798-0122. You also can reach us any time through our simple contact form.