If you're new to using a septic system, or if you've never used one but expect to in the future, you might not be too familiar with the septic tank cleaning process.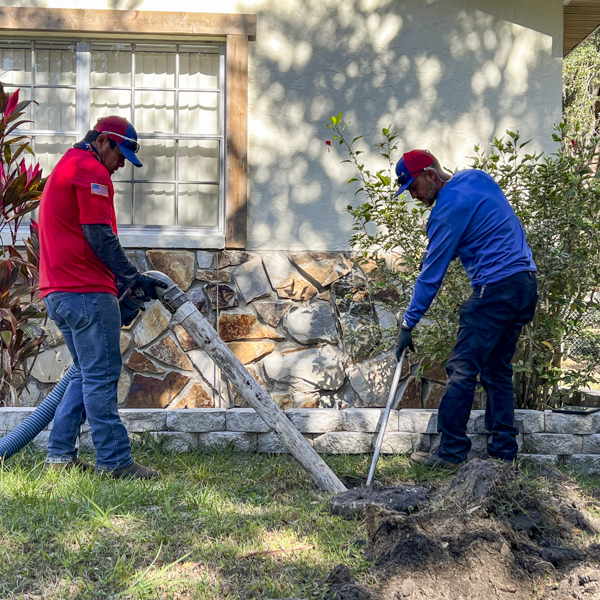 Quality Septic of Plant City, FL, would like to share some helpful information on what happens when a septic tank gets cleaned. The septic tank cleaning process is critical for ensuring that wastewater can be disposed of in a secure space.
Three important things happen when you get your septic tank cleaned out.
1. Sludge is removed
Sludge, which is comprised of the solids that accumulate as you use your septic tank, is removed through a basic pumping process with a long, vacuum-like hose.
Specifically, sludge is the inorganic solids that are produced by bacteria inside the tank. If neglected, the compound will build up on the bottom part of your tank and rise higher and higher.
Sludge-removal is a key part of septic tank cleaning, because it's the way that room is made for more drainage and waste.
2. Drain field lines are cleared
The drain field lines that allow sludge and other compounds to flow properly should be cleaned out when necessary.
Your drain field is responsible for receiving "clear" water from your septic tank. From the drain field, the water will be sent safely into the surrounding soil.
Regular cleaning of drain field lines is an important task that helps your septic system run smoothly and efficiently from end to end.
3. Filters are cleaned
Your septic tank contains filters that are designed to collect lint, coffee grounds and other items that cannot be broken down by the tank's normal bacteria.
Septic tank filters should be checked during all tank cleanings and inspections. If the filters become too full, backups will occur. Your septic provider has the equipment and experience to safely and thoroughly clean these filters.
Over time, the filters will wear out. When this happens, they need to be replaced.
How often do you need this service?
Septic tank cleaning is typically performed once every one to three years. Your schedule will depend on how much use your tank gets. After we've made a few service calls to your property, we'll have a good idea of the optimal schedule for tank pumping and other maintenance activities.
Should you neglect to have an over-full tank pumped out, you may experience:
Slow sink and tub drains throughout your home
Drains that back up with raw sewage
Toilets that don't flush efficiently or fill with sewage
Foul smells inside and outside of your home
Damp patches in your yard near the tank
Uncommonly lush grass above or near the septic tank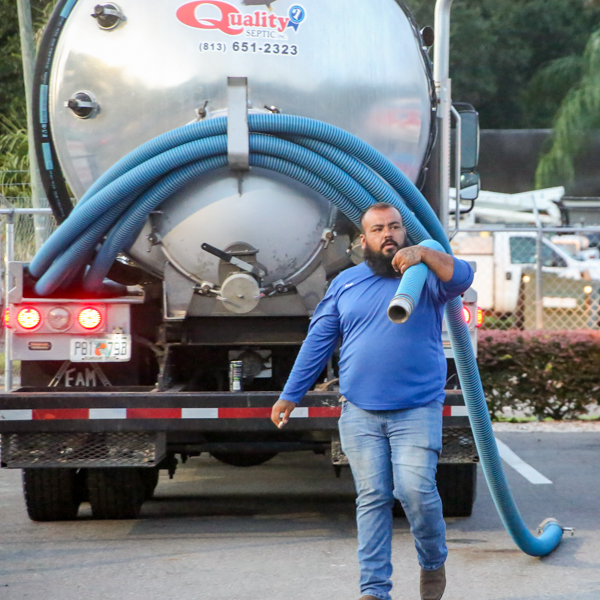 If you notice any of these signs, you should arrange to have your tank inspected and cleaned.
Schedule your next septic tank cleaning
Now that you know what generally goes on during a septic pump-out, you know how important it is to have this service performed regularly. In the Plant City, FL, area, homeowners have trusted Quality Septic for more than 25 years for all their septic service needs.
Speak with an expert at (813) 754-9891, or get in touch with our handy contact form.