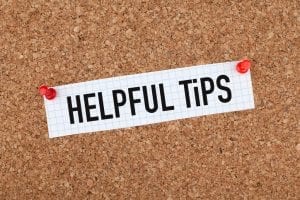 A new septic system costs thousands of dollars. It makes sense to keep your septic system healthy in order to get the full lifespan of roughly 40 years on the concrete septic tank and 50+ years on the drain field, depending on soil conditions and other factors. With these septic tips, that should be entirely possible:
Regular Maintenance – Set your septic system on a schedule for maintenance depending on the number of people in your home and how much time is spent at home. The typical timetable for septic cleaning is every three to five years, but it could need to be sooner with a large family. Even if you only need cleaning every five or six years, it is wise to have an inspection done every three years in order to catch small problems before they become larger ones.




Protect the Tank and Drain Field – Exterior considerations that can damage your tank and drain field include deeply rooted landscaping, water-demanding landscaping, and driving over either the tank or drain field. Also, never allow livestock in this area. Keep in mind that the drain field is generally only a few inches below the surface, so do not dig in this area, use a rototiller, or otherwise endanger the system.
Watch What You Flush – Certain things should never be flushed or put down the drain, such as dental floss, feminine hygiene products, cat litter, diapers, condoms, grease, bath oils, and antibacterial products. Also, use water efficiently, as too much water usage at once can overload the drain field.
These are just a few of the septic tips that our team at Quality Septic Inc. wants you to be aware of in order to prolong the life of your home's septic system. Please contact us for more septic tips and to schedule an inspection and cleaning that will keep it running at peak performance. We have served the Plant City, Florida area for over 25 years with fast, friendly, reliable & affordable services.