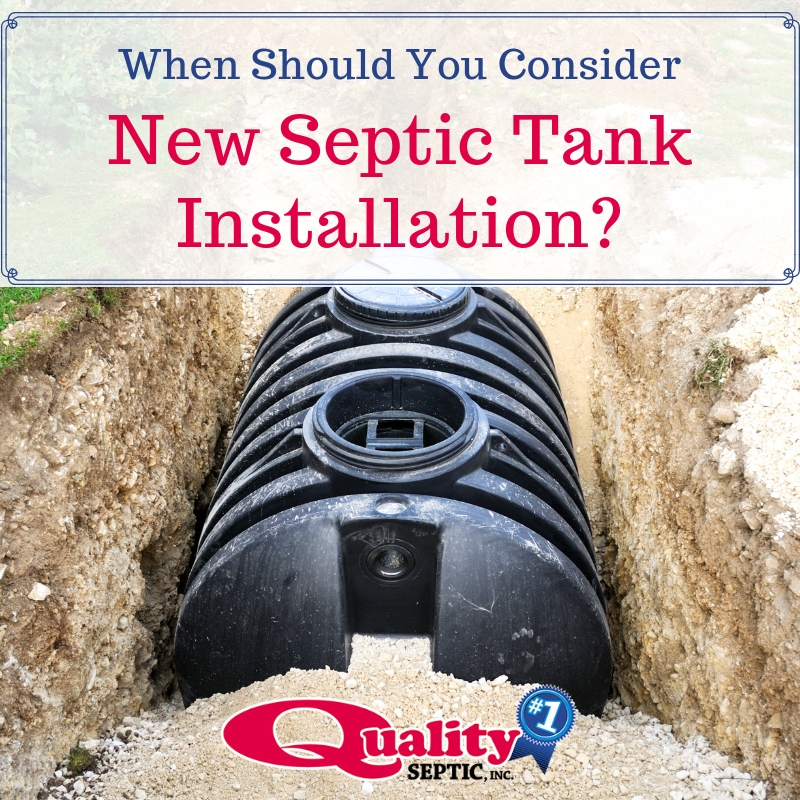 Your septic tank helps to filter wastewater from your home or business away from your property safely, where it is then processed by your drain field. Because the septic tank is one of the most critical components of your septic system, it's important to know the condition of your tank and keep up with routine maintenance. However, there may also be times when your septic tank just isn't equipped to handle your septic requirements anymore and new septic tank installation is the best choice.
 Age – While the age of your septic tank isn't always a determining factor that you need a new one, it can certainly be something that comes into play. If your septic tank parts are beginning to show signs of wear and tear, new septic tank installation may be a great option to prevent future concerns.
Damage – Damage to your septic tank comes in all shapes and sizes. Whether there is a crack in the tank or a broken filter system, knowing when you need repairs and when replacement is your best bet is good to keep at the forefront of your mind. Replacing a damaged tank will ensure that you don't have old problems resurface from a previous repair.
Efficiency – If your septic tank is too small to handle the wastewater coming from your home or business, it's definitely time for a new septic tank installation. You want your septic system to be as efficient as possible, and new septic tank installation will help you get the best results.
 If you have questions about whether you need septic tank installation or require other residential or commercial septic services, contact us at Quality Septic Inc. today for more information.